ABOUT US
We create recycled products and closed-loop solutions to inspire change towards a world without textile waste.
Our goal is ambitious and requires a radical shift in production and consumption habits, but we firmly believe we can achieve significant changes. Together.
At Pure Waste, we produce garments of recycled fibres. We are a Finnish company working with sustainable fashion since 2013. Our responsibility refers to the continuous improvement of our operations by looking at things from a comprehensive and sustainable perspective. Whether it's a fellow manufacturer, clothing brand, b2b customer or one of our consumers, we pride ourselves on transparency and sharing knowledge to empower a positive change. We ought to understand the industry's downsides to alter our consumption patterns. By pursuing more sustainable solutions, we question the norms and traditional ways of producing and using textiles.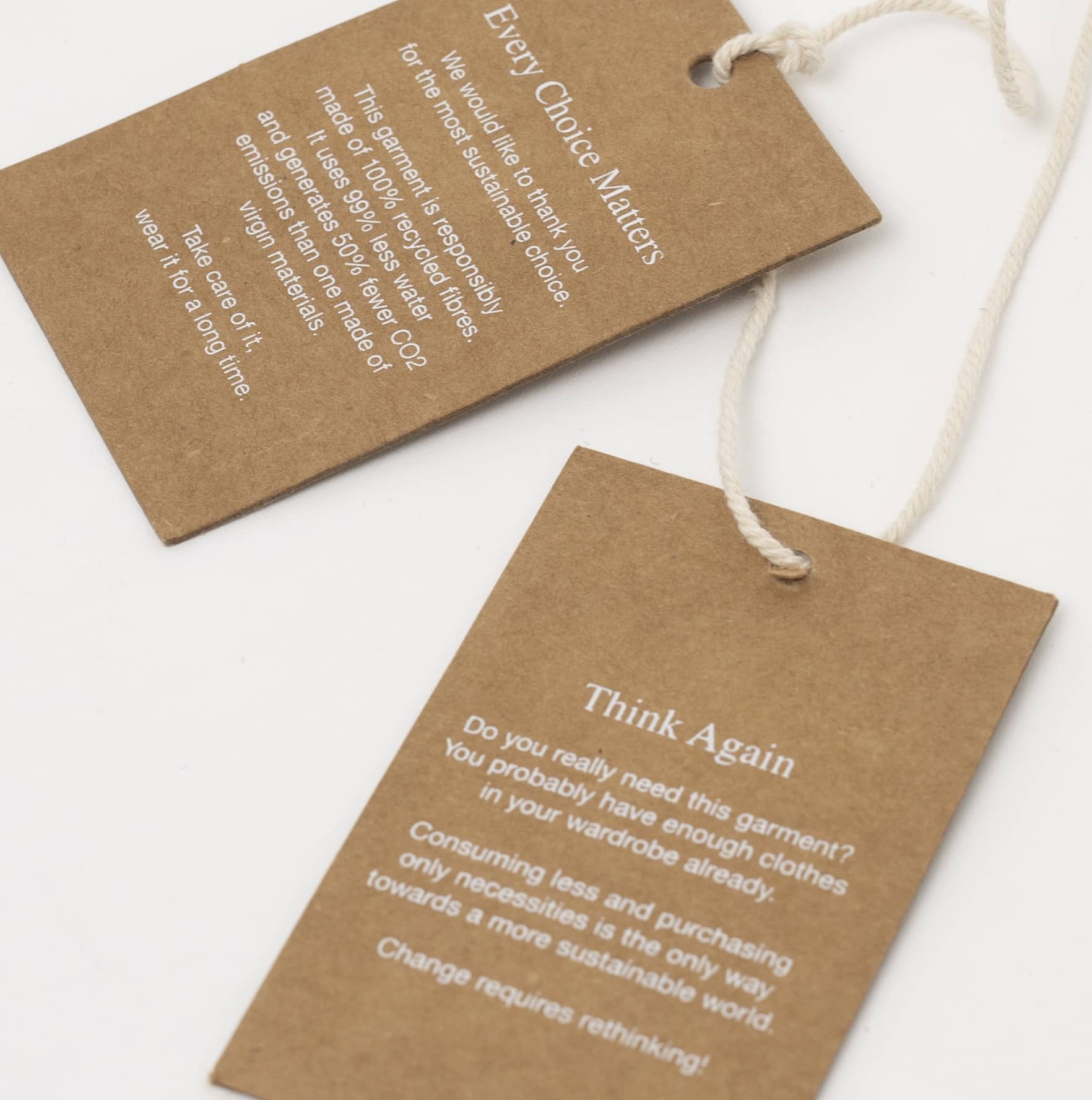 RETHINK
The change starts by improving our mindset and thinking differently.
Rethinking is our way of challenging everyone, including ourselves. We want to make the fashion industry more sustainable, but that will only happen if we change our practices. Changing how we do things requires changing how we think. Be bold enough to make primary decisions based on responsibility. Stop overproducing, concentrate on quality and long-term solutions, and look for new ways to improve responsibility comprehensively. In a consumer-driven market that encourages excessive consumption, we must rethink our garment needs and only prioritise purchasing what is necessary.
Buy less | Pursue sustainable solutions | Take care of your clothes and wear them for a long-time.
EVERY CHOICE MATTERS
The saying that one's choices don't matter is bullshit. Every choice matters.
The change starts by making the right decisions. Everybody can change things with small or big steps rather than flowery rhetoric and nice promises. We do our part by offering garments made from recycled fibres, which significantly reduces their environmental impact compared to similar made of virgin materials. All cultivated cotton has the same footprint, including organic cotton; non of them are eco-friendly choices compared to recycled cotton. The production process for our garments uses 99 % less water and generates 50 % fewer CO2 emissions, making them a more sustainable option. In addition to their environmental benefits, we also emphasise durability, quality, and timeless design.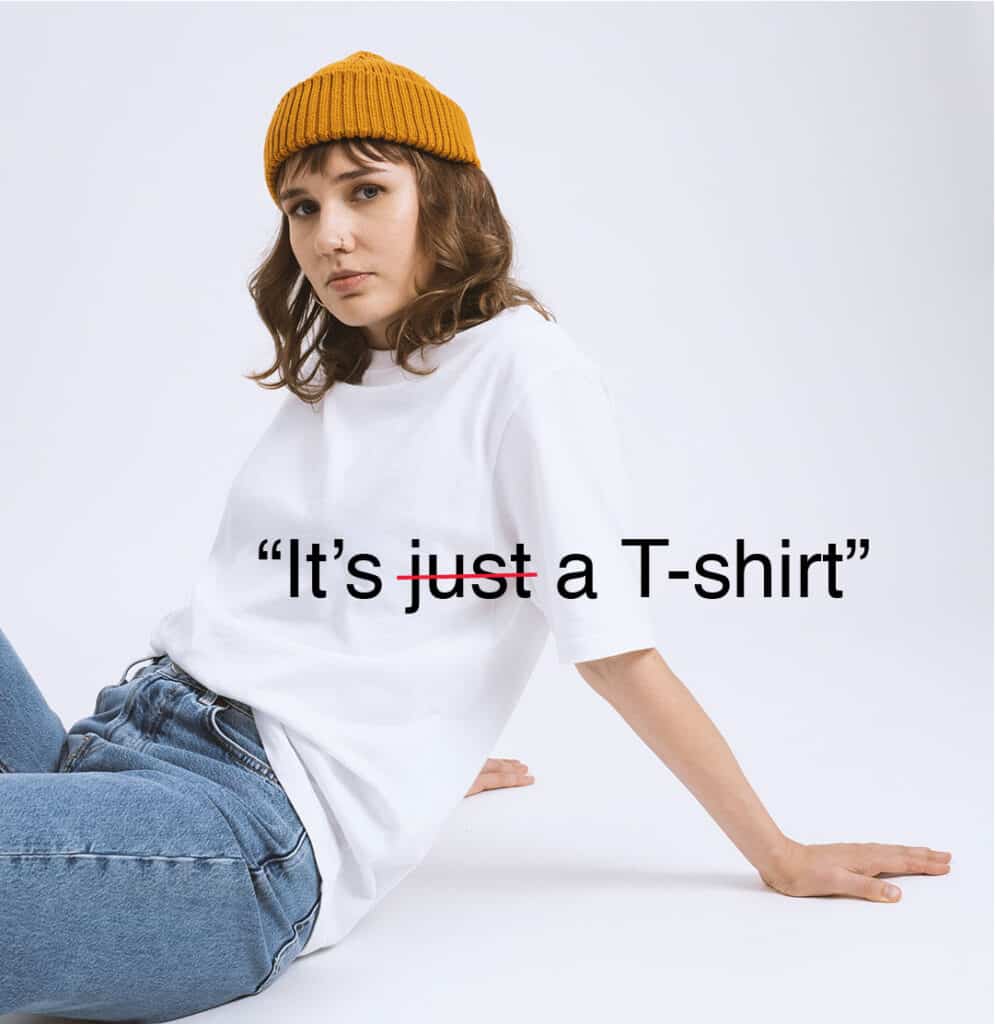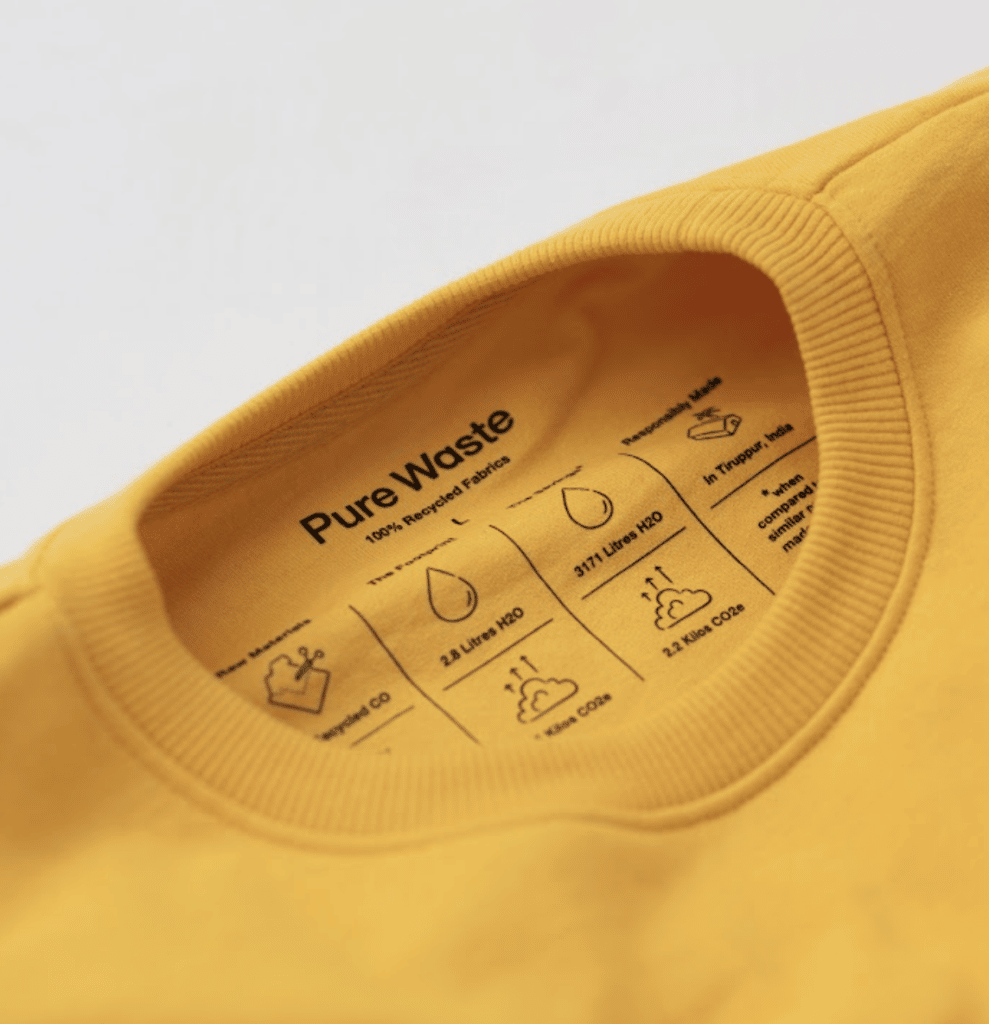 TRANSPARENCY
A continuous journey of striving for better starts with admitting that nobody is perfect.
Transparency is a fundamental part of our commitment to responsibility. Being transparent and honest about all operations is the only way to progress. Improvements are realised and implemented only by admitting that there has to be some. We report on our operations and make information available. We have a lot, but improvements are still happening all the time. Transparency is essential for building trust and maintaining a positive reputation. We are committed to being open and transparent in our actions.
360º IMPACT
We keep looking into closed-loop solutions to support our raw materials in extended use.
We are committed to continuously improving our operations and considering all aspects of sustainability. As part of this commitment, we prioritise the circular economy, which involves using resources efficiently and reusing them whenever possible. Additionally, to pre-consumer waste, we have also successfully used post-consumer waste as a raw material in our clothes. We also take back old Pure Waste products at the end of their lifecycle and turn them into new fabrics. We do not restrict the use of recycled materials to just fabrics or clothes. All of our raw materials are 99 % of recycled content. We also reuse everything we can, from cardboard boxes to bags. We aim to keep the manufactured products in use for as long as possible before they are recycled.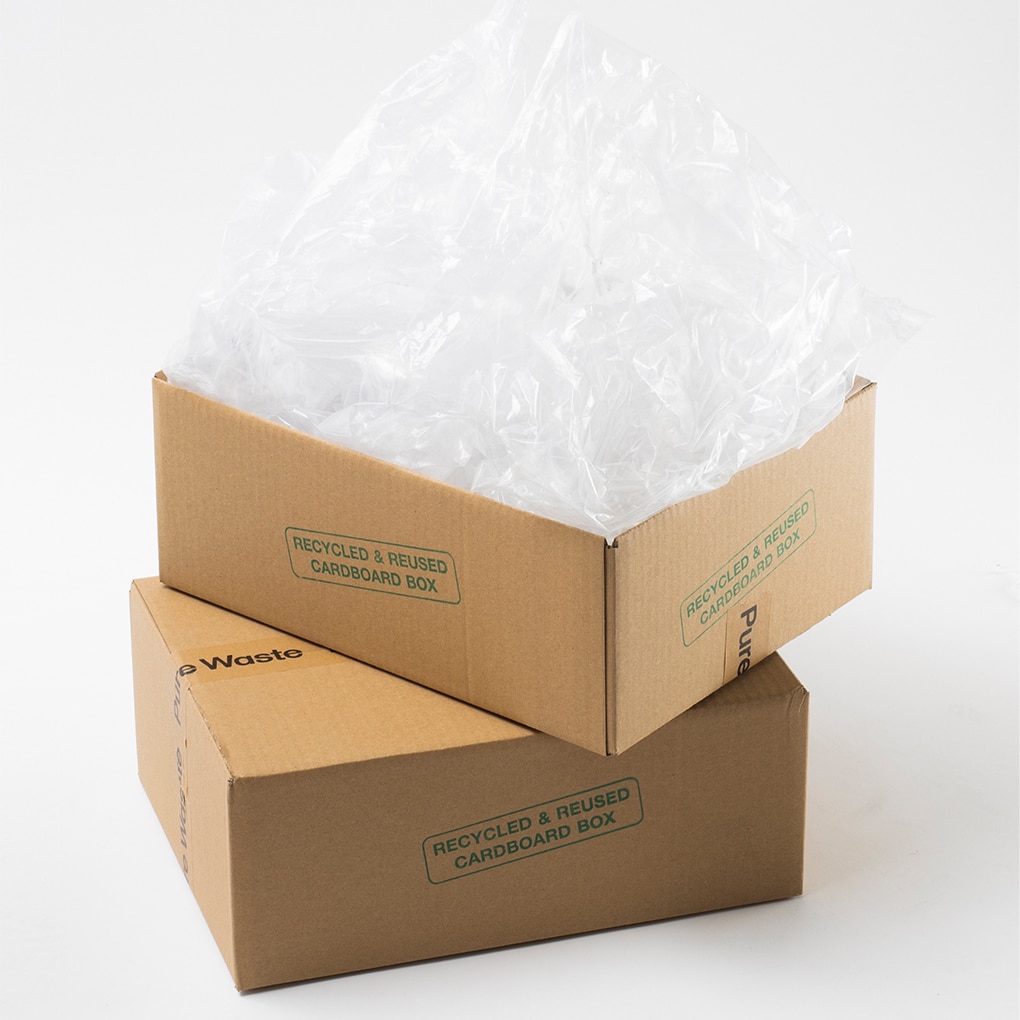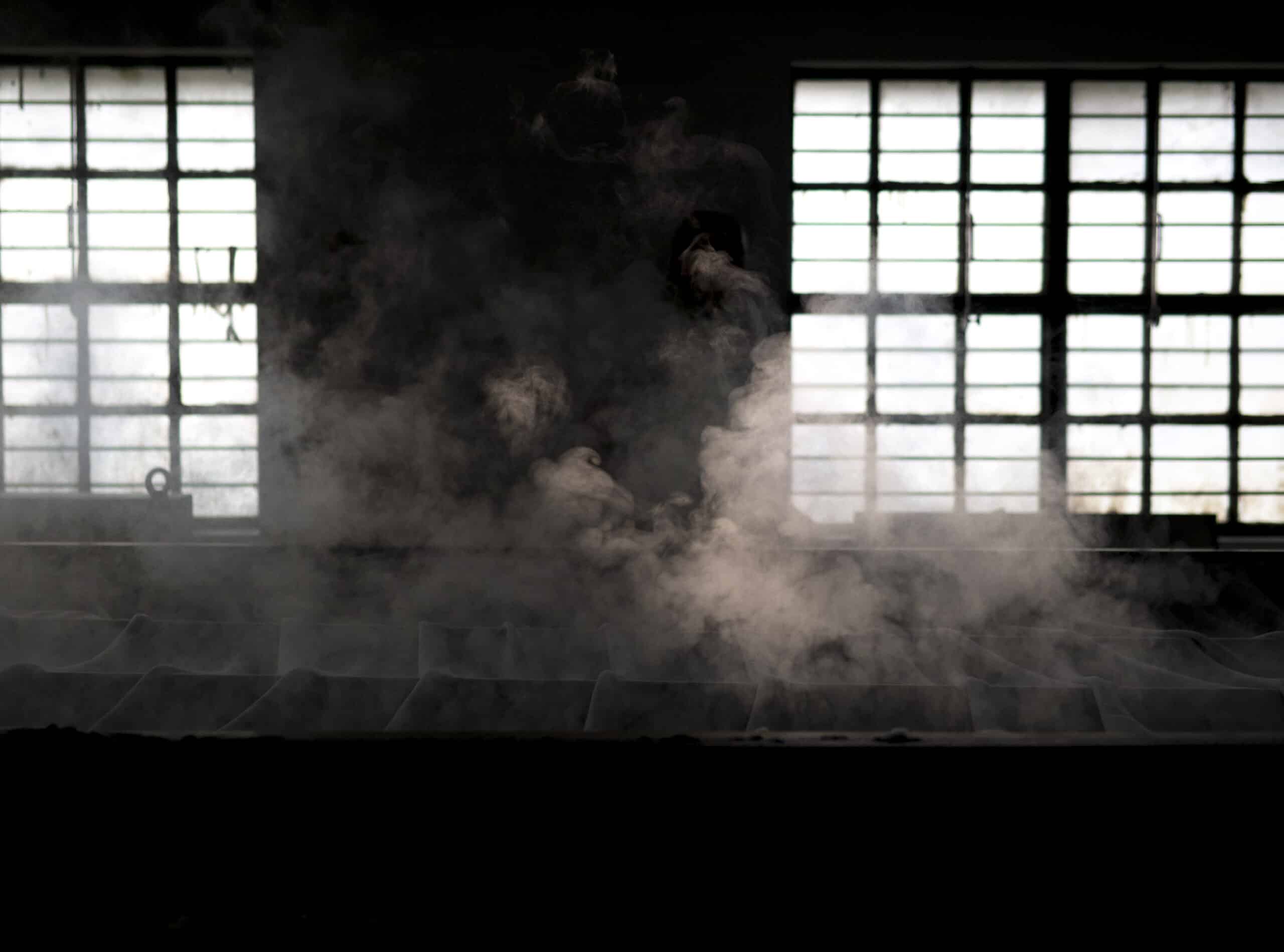 Our directing principles

Our symbol is the scarab beetle, the dung roller, representing renewal and rebirth in ancient Egypt. The dung roller is nature's recycler, rolling cow dung into balls to lay its eggs. In time, a new generation of dung rollers hatches out of those eggs. Like the dung rollers, we at Pure Waste gather others' textile waste and give them another life as new products.
Four fundamental principles guide our operations and apply to everything we do, forming the foundation cornerstones of our business culture. Our symbol, the scarab, guards these four cornerstones principles', by standing on top of them, creating a pyramid. Each cornerstone principle can be strengthened underneath with four more principles to deepen the meaning of the previous one. Like this, we get an endless continuity of details. We call it the DNA structure of Pure Waste.
PIONEERING
Change-maker | Inspiring | Creative | Positive
We want to increase information and services related to sustainable actions in the textile industry. We aim to raise awareness and highlight current operating methods' shortcomings while presenting alternative ways of working. We value transparency and encourage open discussion in all of our operations. Sharing knowledge and maintaining a culture of continuous learning and development within the company is essential. While we have accomplished much, we recognise that much more work is still to be done. As a pioneer in sustainable fashion, we are committed to innovating and implementing new, sustainable operating methods to create a more sustainable textile industry. We recognise our role in this industry and are committed to setting an example for others. Our goal is to drive positive change in the industry by prioritising actions and knowledge of sustainability.
RESPONSIBILITY
Recycled | Progressive | Collaborative | Conscious
We have been committed to responsible fashion for over a decade. Our focus is on continuous improvement and finding more sustainable solutions. We see recycling as a norm and responsibility as the only credible way to approach economic activities. Sustainability and quality go hand in hand, and we are committed to acknowledging ecological and ethical values in all of our operations. We want to inspire others to be more responsible and exemplify how you can do things better.
EQUITY
Conscious | Fair | Humane | Open
We believe in fairness and equal treatment for all and commit to promoting social equity in our business and operations. This includes creating a diverse and inclusive workplace where all employees are treated with respect and have equal opportunities to succeed. We also recognise the importance of social equity beyond our workplace, and we work to support initiatives and organisations that promote fairness and equal treatment in our communities. In addition, we are committed to ensuring that our production processes are socially responsible and adhere to the standards of ethical treatment of workers. A more equitable society benefits everyone, and we are dedicated to playing our part in creating a more just and inclusive future.

RESILIENCE
Brave | Betterment | Sisu | Progressive
We believe that resilience is essential for both individuals and organizations. We see setbacks and challenges as opportunities to learn and grow and embrace them as opportunities to question the status quo and find ways to improve. We are committed to finding innovative solutions to our problems and are always open to new ideas and approaches. While we may be considered radicals, we are always respectful and considerate in our approach. By working together, we can create a better world, not just for ourselves but for everyone. We are dedicated to contributing to the common good and improving the quality of life for all.