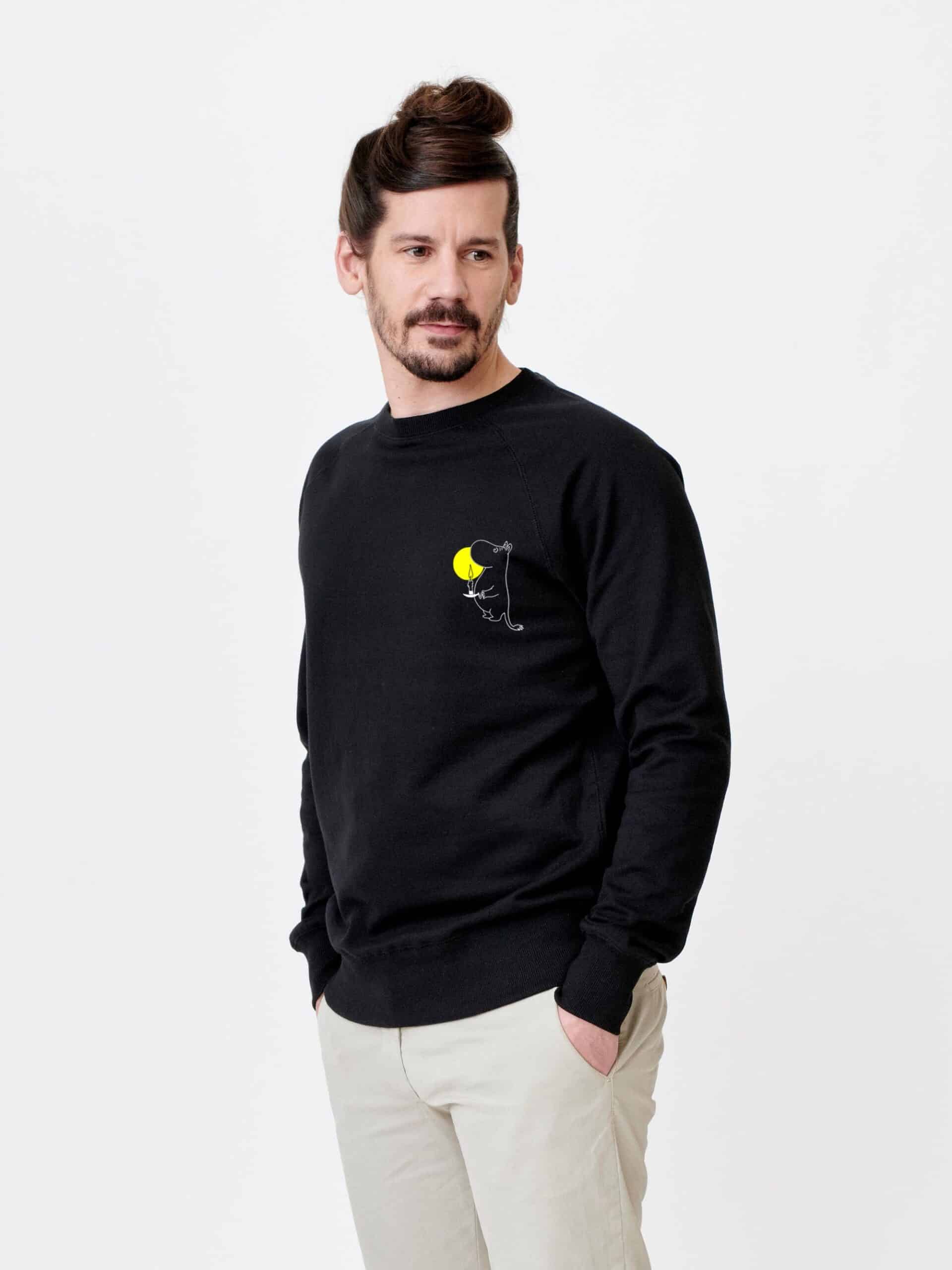 Amnesty x Moomin collection raises funds for human rights
In celebration of Amnesty International's 60th anniversary, Amnesty teamed up with Moomin Characters Ltd. They launched a new limited range of products to raise funds for human rights. "We highly respect both Moomin and Amnesty for what they stand for. Moomin brings joy into people's everyday lives worldwide, and it is a genuinely long-lasting brand with a fine heritage. Amnesty has done an outstanding work for human rights. We are honoured to be part of this campaign as the sustainable product supplier, but most of all, to raise funds for a meaningful cause," says Hannes Bengs, Head of Brand and Marketing at Pure Waste Textiles.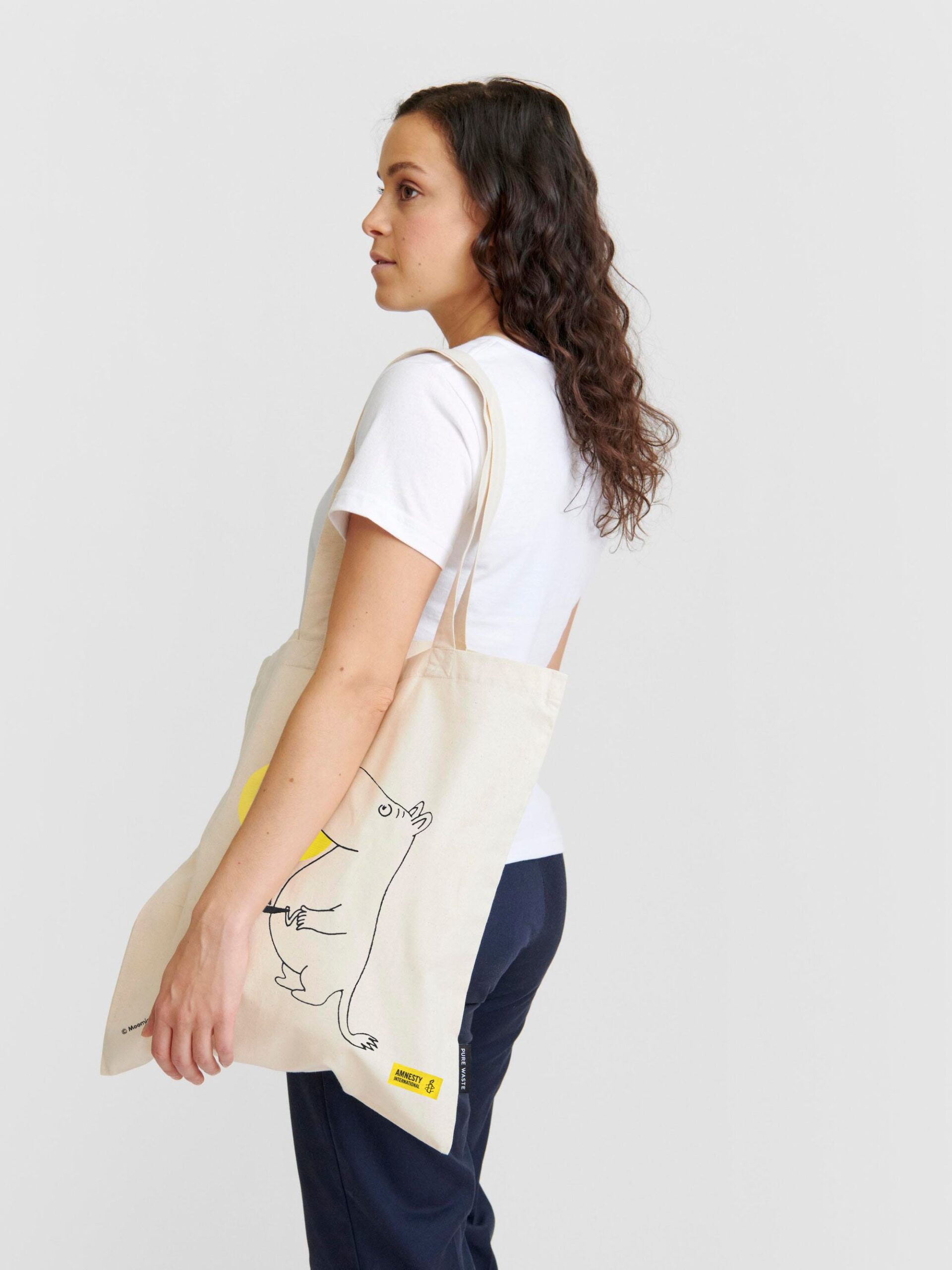 The collection features clothing made from 100% recycled materials with Tove Jansson's illustration of Moomintroll holding a lit candle. The image is chosen in recognition of Amnesty International's world-famous logo – a candle burning inside barbed wire. Accordingly, the collection has been entitled "Better to light a candle, than to curse the darkness," in honour of an ancient Chinese proverb often invoked by Amnesty's founder Peter Benenson.
"One of the most visible signs of hope is the candle, which brings light where and when it is needed. What better way to celebrate the Moomin spirit and the hope of Amnesty's mission than to light a candle," Augusta Quiney, Head of the Art for Amnesty programme behind the partnership at Amnesty International comments. "We hope that this collection, based on some beautiful images created by Tove Jansson, captures that spirit."
Throughout the 1980s Tove, together with her brother Lars Jansson, collaborated with various organizations with whom she shared common values. One of these organizations was Amnesty International's Finnish section, to which Tove donated pictures of the Moomins illustrating hope, justice and diversity. These illustrations have been much distributed and loved by people ever since.
"Action on human rights and the resulting sustainability values are at the core of our cooperation with Amnesty International, which is in line with the values of Tove Jansson's life work. True to its name, Pure Waste uses recycled cotton as its manufacturing raw material and by its own example holistically builds a more responsible garment industry, which is the direction we want to see the sector heading in. That's why Pure Waste was our unanimous choice for this cooperation." Roleff Kråkström, CEO, Moomin Characters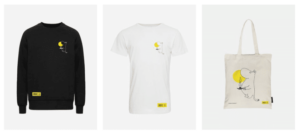 The Amnesty x Moomin collection is available at purewaste.com and Moomin Shop for a limited time. 10% of sales are directly donated to Amnesty's work for human rights.
Suomeksi
Amnesty x Muumi -mallisto kerää varoja ihmisoikeuksiin
Amnesty Internationalin 60-vuotisjuhlan kunniaksi he julkaisivat yhdessä Moomin Characters Ltd:n kanssa uuden rajoitetun malliston kerätäkseen varoja ihmisoikeustyöhön. Meillä on kunnia olla mukana tässä kampanjassa, ja ennen kaikkea kerätä varoja merkitykselliseen tarkoitukseen. "Kunnioitamme sekä Muumia että Amnestya sen vuoksi, mitä he edustavat. Muumi tuo iloa ihmisten arkeen maailmanlaajuisesti, ja se on aidosti pitkäikäinen brändi, jolla on hieno historia. Amnesty on tehnyt erinomaista työtä ihmisoikeuksien puolesta. Olemme otettuja, että voimme olla osa tätä kampanjaa kestävän tuotteen toimittajana, mutta ennen kaikkea kerätä varoja merkitykselliseen tarkoitukseen", sanoo Hannes Bengs, Pure Waste Textilesin brändi- ja markkinointijohtaja.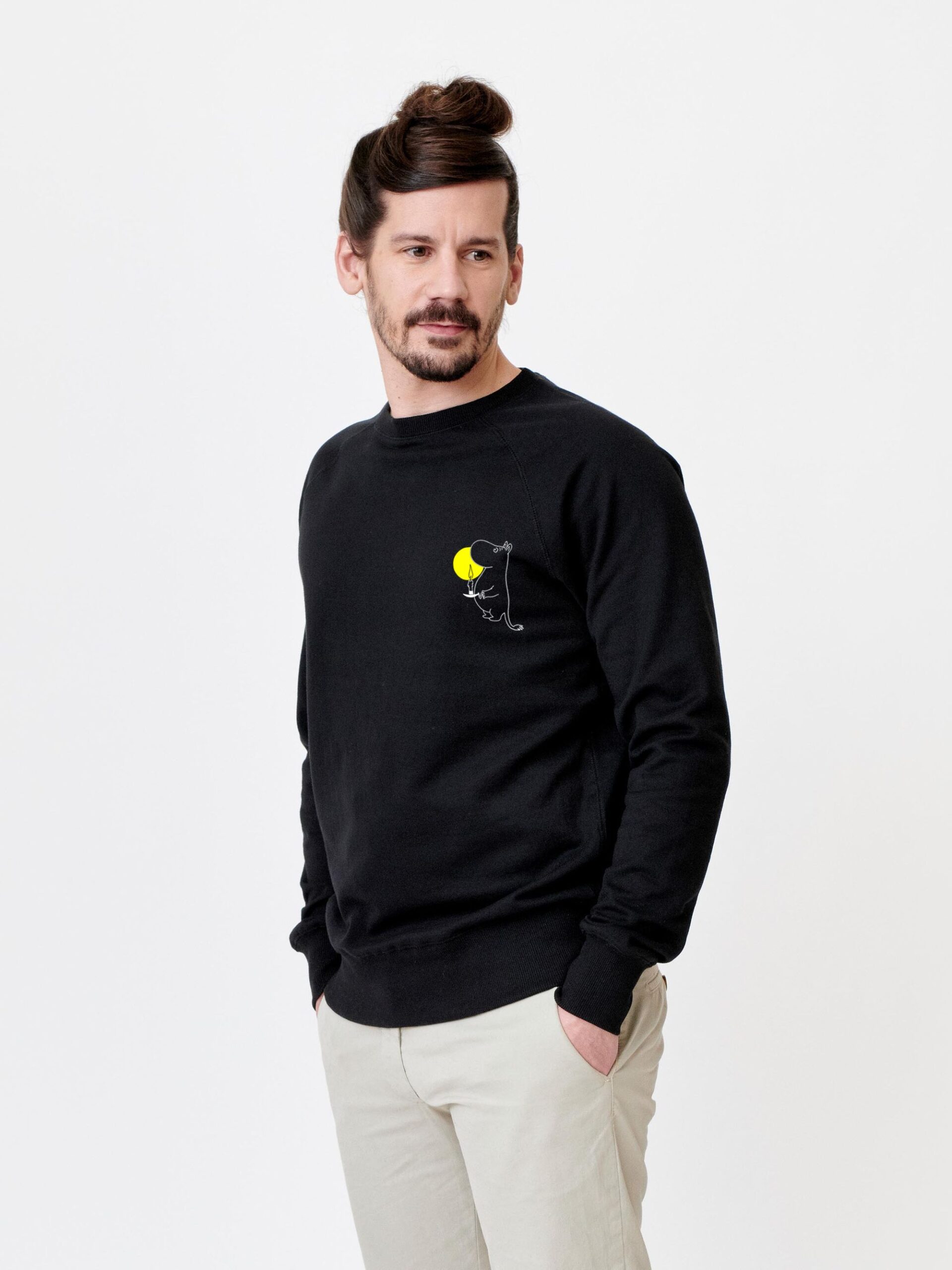 Mallistossa on 100 % kierrätysmateriaaleista valmistettuja vaatteita, joissa on Tove Janssonin piirros Muumipeikosta pitelemässä sytytettyä kynttilää. Kuva on valittu tunnuksena Amnesty Internationalin maailmankuululle logolle - piikkilangan sisällä palavasta kynttilästä. Tästä syystä mallisto on nimetty "Better to light a candle, than to curse the darkness" muinaisen kiinalaisen sananlaskun kunniaksi, jota Amnestyn perustaja usein käyttää.
"Yksi näkyvimmistä toivon symboleista on kynttilä, joka tuo valoa sinne, minne sitä tarvitaan. Mikä olisikaan parempi tapa juhlistaa Muumien henkeä ja Amnestyn tehtävän sisältämää toivoa kuin kynttilän sytyttäminen", Augusta Quiney, yhteistyön taustalla olevan Art for Amnesty -ohjelman vetäjä, kommentoi. "Toivomme, että tämä Tove Janssonin kauniisiin kuvituksiin perustuva mallisto tavoittaa tuon hengen."
Koko 1980-luvun Toven teki yhdessä veljensä Lars Janssonin kanssa yhteistyötä eri organisaatioiden kanssa, joiden kanssa hänellä oli yhteisiä arvoja. Yksi näistä järjestöistä oli Amnesty Internationalin Suomen osasto, jolle Tove lahjoitti kuvia, jotka kuvasivat toivoa, oikeudenmukaisuutta ja monimuotoisuutta. Nämä piirrokset ovat olleet ihmisten rakastamia siitä saakka.
"Amnesty Internationalin kanssa tekemämme, Tove Janssonin elämäntyöstä kumpuavien arvojen kanssa linjassa olevan yhteistyön ytimessä on ihmisoikeustyö ja sitä kautta vastuullisuusarvot. Nimensä mukaisesti Pure Waste käyttää tuotantonsa raaka-aineena kierrätyspuuvillaa, ja rakentaa omalla esimerkillään sellaista kokonaisvaltaisemmin vastuullisempaa vaateteollisuutta, jonka suuntaan toivomme alan menevän. Siksi Pure Waste oli meille yksimielinen valinta tähän yhteistyöhön." - Roleff Kråkström, toimitusjohtaja Moomin Characters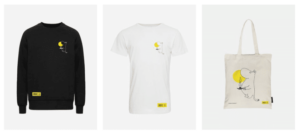 Amnesty x Muumi -mallisto on saatavilla verkkosivuiltamme purewaste.com ja Moomin Shop kaupasta rajoitetun ajan. 10% myynnistä lahjoitetaan suoraan Amnestyn ihmisoikeustyöhön.