Over the years, we have collaborated with like-minded businesses, reflecting a shared commitment to creating a more sustainable future for the fashion industry. Working together has positively impacted the environment and promoted responsible consumption.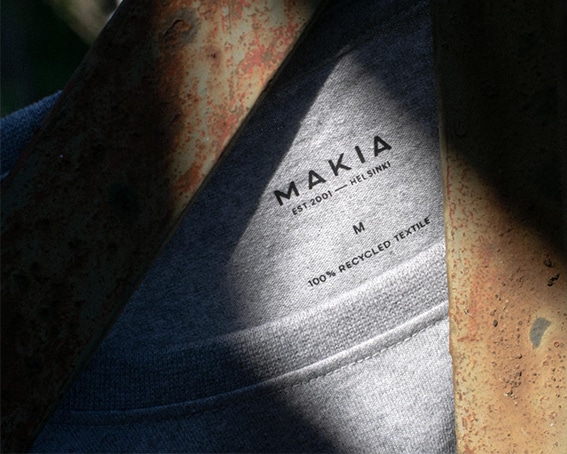 Makia
Makia is a Finnish clothing brand with products inspired by Nordic heritage and designed to withstand harsh weather conditions while still being stylish and comfortable.
"Materials are hugely significant in clothing production: recycled materials are an important part of our efforts to reduce our carbon footprint. We began working with Pure Waste in 2014, and over the years, we have advanced both companies' operations, going so far as to develop new fabric types for Makia's needs. We believe that long-term, close cooperation can bring us the best result regarding responsibility."
BilleBeino
Billebeino is a Finnish fashion brand with designs inspired by Finnish culture and streetwear, aiming to promote community and positivity through its clothing.
"We've produced fashion with Pure Waste ever since our first print T-shirt, which is great, as collaborating with the company has been smooth and easy. We think continuing to cooperate is good and relevant because responsibility will be even more important for us in the future."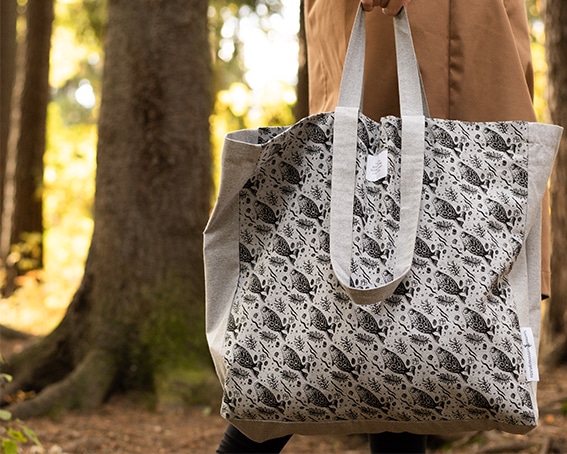 The Finnish Association for nature conservation
The Finnish Association for Nature Conservation is a non-profit organization that aims to protect and conserve Finland's natural environment through advocacy, education, and practical conservation work. The organization focuses on various environmental issues, including biodiversity, climate change, and sustainable use of natural resources.
"Our products must be of excellent quality and have as little environmental impact as possible. That's why we chose Pure Waste."
Vision Group LTD
Vision Group Oy is a Finnish company specialising in fly fishing products. The company is known for its innovative designs and commitment to sustainability.
"We have produced our casual collection with Pure Waste for years, cooperating to save natural resources, especially our endangered wild salmon and trout stocks."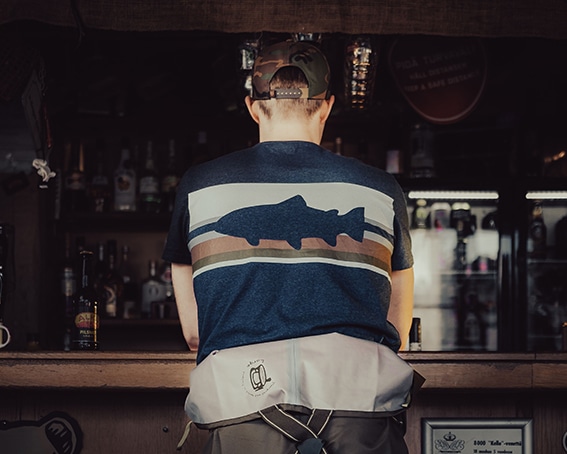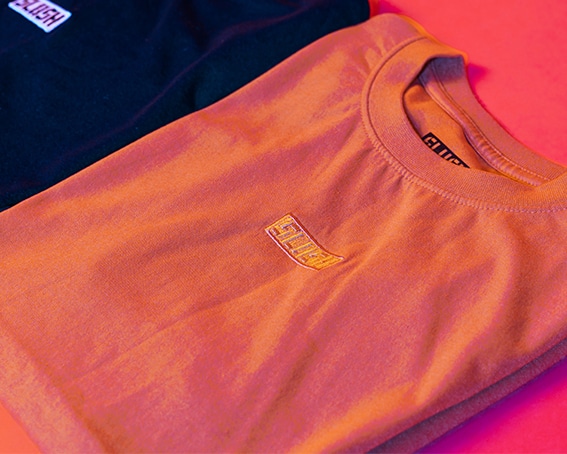 Slush
Slush is a Finnish event that hosts one of the world's leading startup and technology events. The event provides a platform for startups to showcase their products and connect with potential investors and partners.
"Pure Waste has been a partner of Slush for several years, and for a good reason. Their products are environmentally sustainable, their team has always managed to work under strict/impossible deadlines, and they are always down to ideate new products with us."
Shred - The Surf Company
Shred Surf Company is a US-based company specialising in surfboard bags and accessories. The company emphasises sustainability by using high-quality recycled materials and innovative designs to provide durable and functional products for surfers.
"100% recycled materials, 0 added chemicals, 90% renewable energy in production, and ethical manufacturing standards.
@purewaste textiles bring the perfect recipe of sustainability to the table."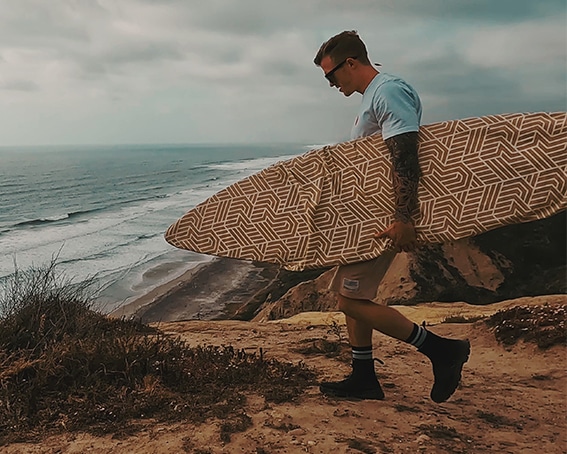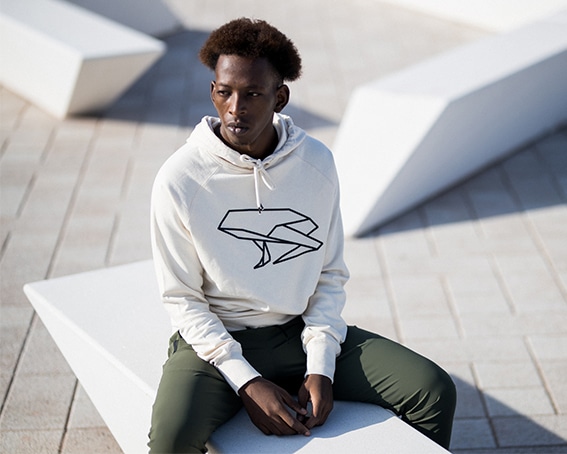 Nepra
Nepra is a Finnish clothing brand specialising in sustainable, minimalist and ethical activewear. The company's mission is to create functional, comfortable, stylish activewear while being environmentally conscious and socially responsible.
"Being a pioneer in sustainability at Pure Waste is something we want to be part of. We want to provide our customers with the perfect everyday essentials, and Pure Waste products answer our needs. Great products with innovative materials and smooth cooperation - a perfect match altogether."
Kesärauha festival
"The cooperation was straightforward and clear, and things went exactly as planned. The communication was first class, which is lovely during these communication overload times.
We have used Pure Waste products as long as they've been around in our various design work and everyday life. Quality, style and sustainability come together in a first-class way."
-Saana and Olli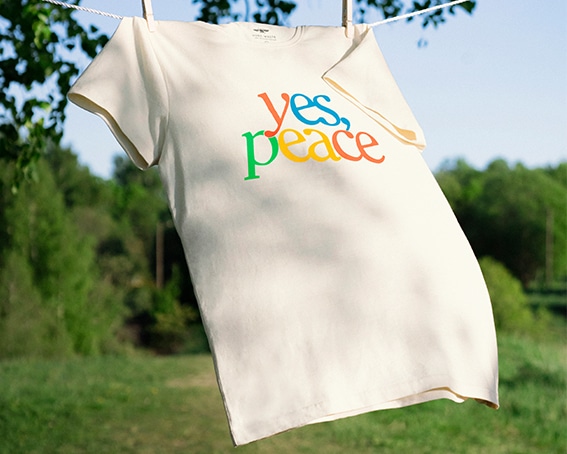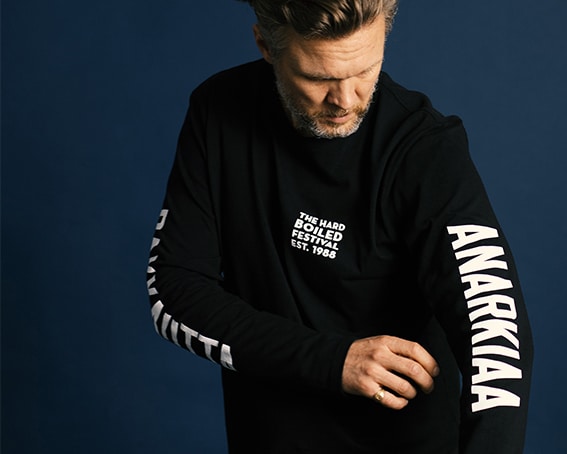 Love & Anarchy festival
Love & Anarchy is an annual film festival held in Helsinki, Finland. The festival is known for its diverse and thought-provoking programming, which includes films that explore social issues, politics, and cultural diversity.
"Pure Waste has been a trusted partner of the Love & Anarchy Helsinki International Film Festival for several years. We are both pioneers in our fields, and sustainable production and building a better world are at the heart of what we do."
K-Citymarket
Kesko is a Finnish corporation that operates in multiple sectors and is one of the largest companies in Finland. K-Citymarket is a chain of hypermarkets owned and operated by Kesko, with over 80 locations across Finland.
In 2022 we partnered with K-Citymarket by producing an exclusive Pure Waste collection for them, available in all K-Citymarkets selling women's and men's fashion around Finland. Together with one of Finland's biggest clothing retailers, we wanted to make sustainable fashion available to everyone in brick and mortar.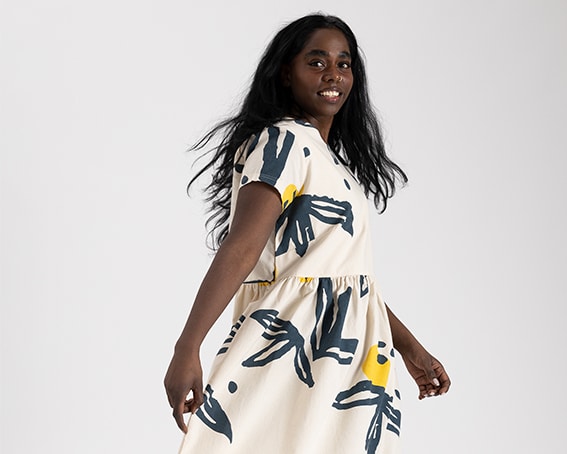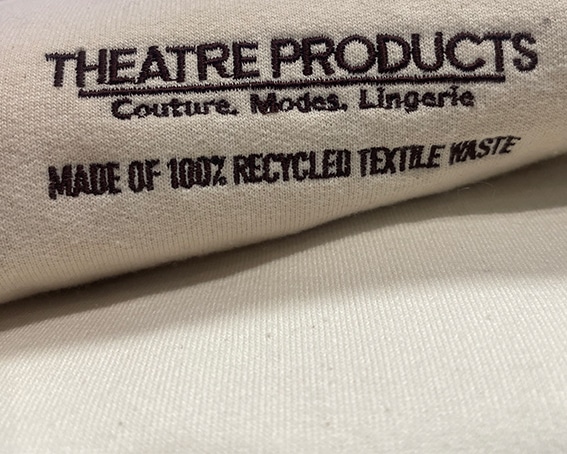 Theatre Products
Theatre Products is a Japanese fashion brand that offers a range of clothing and accessories for men and women. The company's designs are known for their minimalist aesthetic, high-quality materials, and attention to detail, and are popular among fashion enthusiasts who appreciate Japanese craftsmanship.
Our collaboration included private label products with different prints and embroidery designed by Theatre Products.
We want to thank all the hundreds of B2B customers who have joined us on our journey towards a more sustainable future over the past decade. Your support has been instrumental in our success, and we appreciate your commitment to making environmentally responsible choices.

As we enter a new decade, let's continue to work together to make conscious decisions, both big and small, and create a brighter future together.