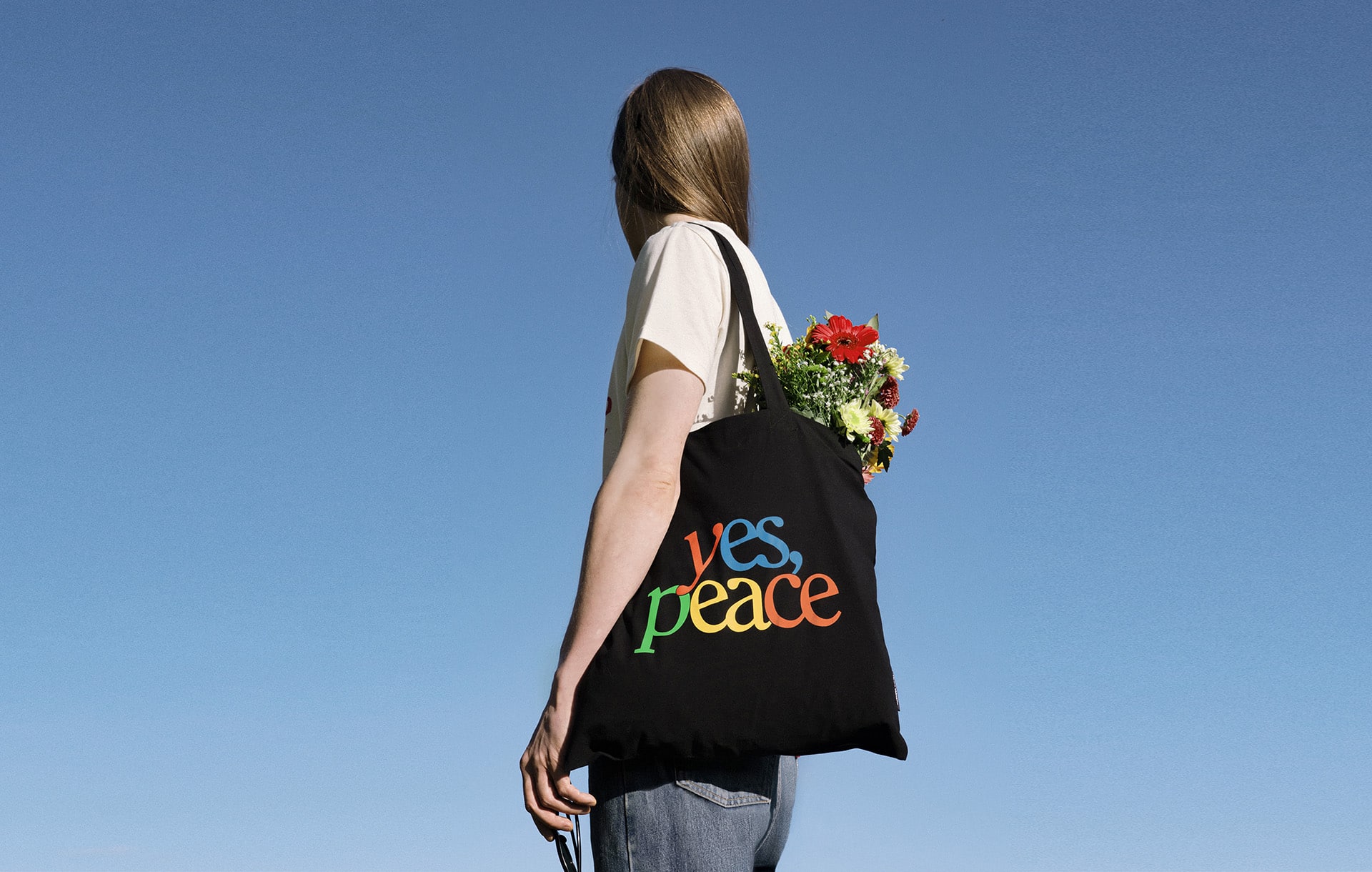 Vastuullisuus tapahtumien keskiössä
Festarikävijöille halutaan tänä päivänä tarjota kokemuksen ja musiikin lisäksi vastuullinen tapahtuma. Ekologisuus on tullut pysyväksi osaksi festivaaleja ja yhä useampi järjestäjä panostaa siihen aiempaa enemmän. Etenkin nuorelle festivaalikansalle ekologisuus ja kierrättäminen on itsestäänselvyys, jota odotetaan kesän tapahtumilta. Enää ei arvosteta kertakäyttökulttuuria, vaan vastuulliset valinnat tulee näkyä yleisölle kaikessa tarjonnassa: merchissä, ruokatarjoiluissa, jätteiden lajittelussa, materiaalivalinnoissa — you name it.
Kesärauha-festivaali
"Olemme ensimmäisestä Kesärauhasta lähtien tehneet hyvää yhteistyötä Pure Wasten kanssa. Merchandise-tuotteissamme käytettävät Pure Wasten uusiotekstiilit kohtaavat täydellisesti Kesärauhan kestävän kehityksen pääarvomme. Tuotteet ovat kestäneet hyvin aikaa ja niin katukuvassa kuin henksun päällä näkee edelleen jopa vuoden 2019 tuotteita. Kaiken kruununa Pure Wasten tyypit ovat puhdasta kultaa!"
-Kesärauha

Festarilla ja suunnittelijoilla oli heti yhteinen näkemys, että tekstiilien olisi oltava tapahtuman arvojen kanssa samassa linjassa ja vastuullisuus luonnollisesti yhteistyön keskiössä.

Meillä on ollut kunnia tuottaa Kesärauhan festarituotteet jo vuodesta 2019. Heidän arvoihin kuuluu kestävä kehitys, Itämeren suojelu, sukupuolten välinen tasa-arvo ja kaikenlaisen syrjimisen vastustaminen. Näiden arvojen takana on myös meidän Pure Wastella helppo seistä, mikä on tehnyt yhtiestyöstämme entistä merkitytyksellisempää.
Turkulainen suunnittelijapariskunta Saana ja Olli suunnittelivat Kesärauhan festarituotteet vuonna 2021.

"Yhteistyö oli mutkatonta ja selkeää, hommat meni juuri niinkuin pitääkin. Yhteydenpito pelasi ensiluokkaisesti, mikä näinä viestitulvan aikoina on erikoisen mukavaa.
Pure Wasten tuotteita ollaan käytetty ihan Pure Wasten toiminnan alusta asti eri suunnittelutöissämme ja arki-elämässämme. Laatu, tyyli ja vastuullisuus kohtaavat niissä ensiluokkaisesti."
-Saana ja Olli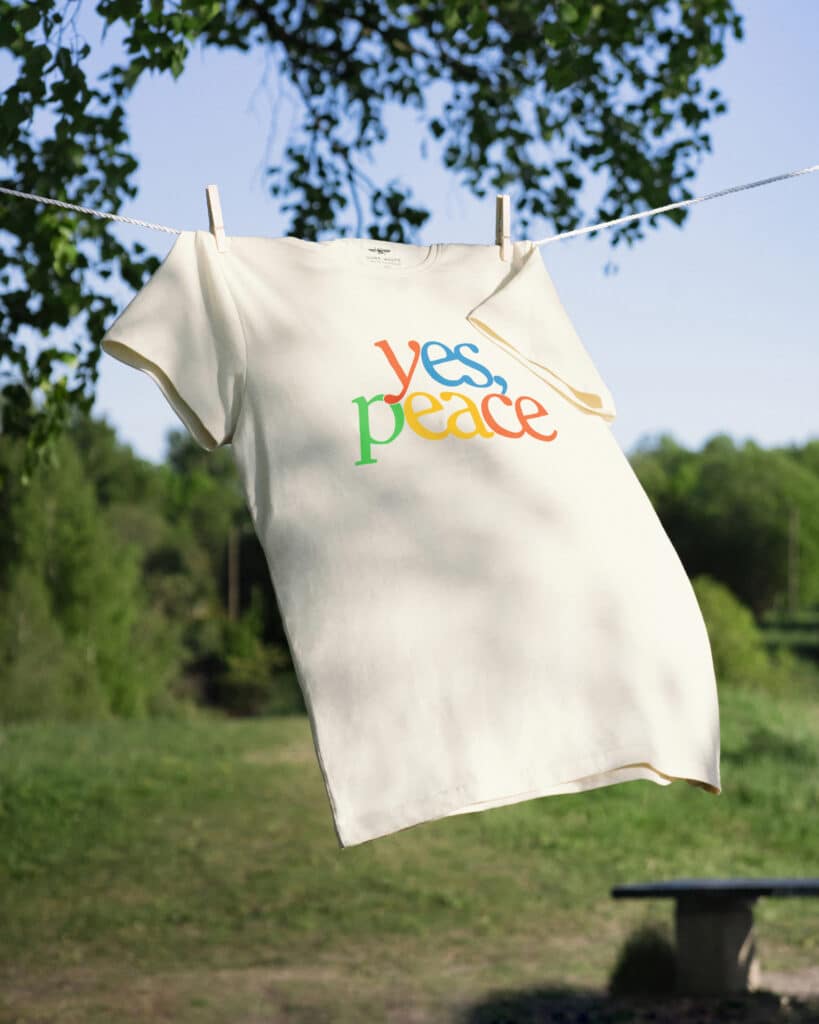 Kesärauhan festarimerchiin on vuosien varrella kuulunut mm. Pure Wasten T-paitoja, collegepaitoja, lippalakkeja ja kangaskasseja
Ekologiset festarituotteet
Festarit voivat kuormittaa ympäristöä monella tapaa, joten jokaisella valinnalla on merkitystä. Pure Waste tarjoaa kestävän ratkaisun vastuulliseen tekstiilien valintaan työvaatteiden ja merkkarituotteiden osalta.
99,9% pienempi vedenkulutus
50% pienempi hiilijalanjälki
Ei haitallisia kemikaaleja
100% kierrätetyt materiaalit
Luotettava kotimainen toimija
Valitsemalla vastuulliset vaatteet jo vuodesta 2019 Kesärauha on säästänyt 4 785 734 litraa vettä.
Voit helposti laskea TÄÄLTÄ kuinka paljon teidän tapahtumanne pienentää ympäristöjalanjälkeä valitsemalla Pure Waste tuotteet. Ota meihin yhteyttä ja päivitetään teidän vastuullisuustavoitteet tekstiilien osalta nykypäivään.
Pure Waste - Vastuullisempien tapahtumien puolesta!
IN ENGLISH
Festival summer
Soon it will be summer again and the most awaited festivals! We can get together with friends to enjoy our favourite bands and a sense of freedom.

Sustainability at the heart of events
In addition to the experience and music, today, festival organizers want to offer visitors a sustainable event. Environmental friendliness has become a permanent part of festivals, and something organizers are increasingly investing in. Young festivalgoers, in particular, see care for the environment and recycling as self-evident and expect them to be part of summer events. They do not value the throwaway culture; instead, they want to see sustainable choices in the entire festival experience: merchandise, food, waste sorting, material choices — you name it.
-Kesärauha

Kesärauha (Summer Peace) festival
"We have collaborated with Pure Waste successfully since the first Kesärauha festival. The Pure Waste merchandise made of recycled textiles matches perfectly with the sustainability core values of Kesärauha. The products have stood the test of time, and you can still spot some of the first products from 2019 on the street, and some of our staff still use them. On top of all, people at Pure Waste are pure gold!"
The Kesärauha-festival and its designers immediately had a shared vision of the textiles being aligned with the event's values, with sustainability naturally being at the core.
We have had the honour of producing Kesärauha-festival products since 2019. Their values include sustainable development, protection of the Baltic Sea, gender equality and the fight against discrimination. These values are also accessible for us at Pure Waste to stand behind, which has made our work together even more meaningful.
Saana and Olli, a couple from Turku who are also both designers, designed the Kesärauha festival products in 2021

"The collaboration was smooth and precise; things went as they were supposed to. Keeping in touch with Pure Waste went without a hitch, which is particularly appreciated in this era of communication overload.
We've used Pure Waste products in our design projects and daily lives since the company was founded. They are a first-class combination of quality, style and sustainability."
-Saana and Olli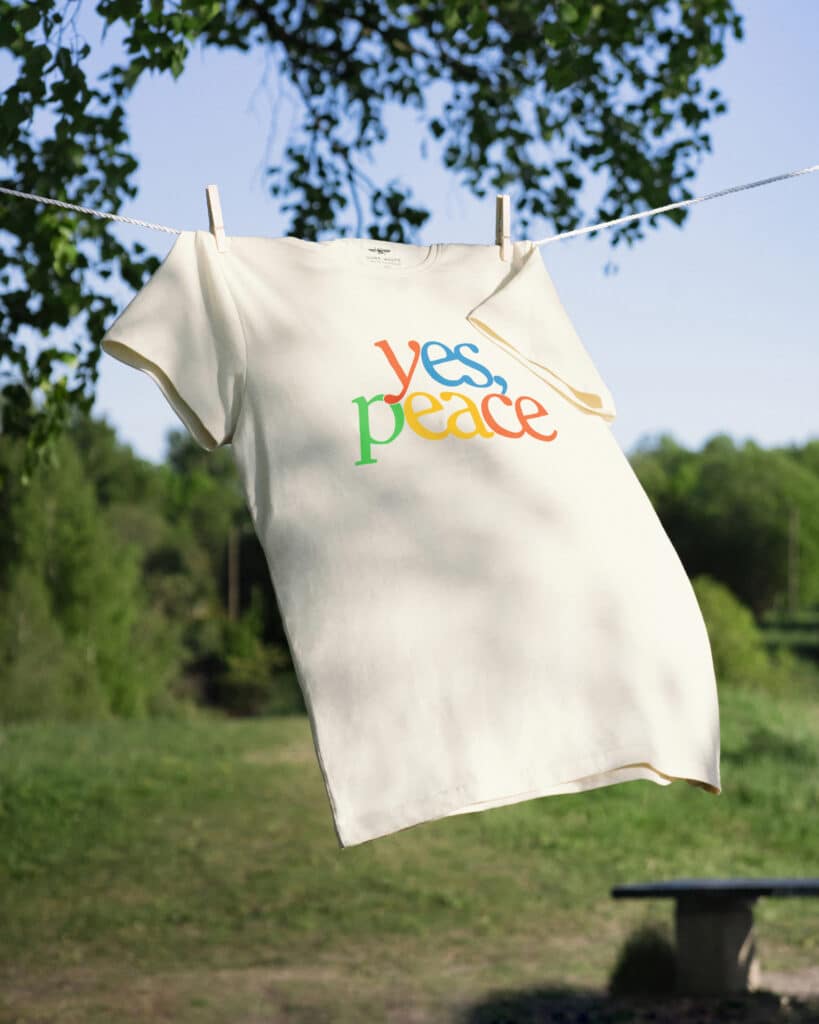 Over the years, Kesärauha's festival merch has included, e.g. Pure Waste T-shirts, sweatshirts, caps and tote bags

Environmentally friendly festival merchandise
Festivals can burden the environment in many ways, meaning every choice matters. Pure Waste offers a sustainable option when choosing responsibly manufactured textiles for uniforms and branded merchandise.
● 99.9% lower water consumption
● 50% smaller carbon footprint
● No harmful chemicals
● 100% recycled materials
● Reliable Finnish company
By choosing sustainably produced Pure Waste clothing since 2019, the Kesärauha festival has already saved 4 785 734 litres of water.
By choosing Pure Waste products, you can easily calculate HERE how much your event will reduce your environmental footprint. Contact us, and let's update your sustainability goals for textiles to today.
Pure Waste - For more responsible events!