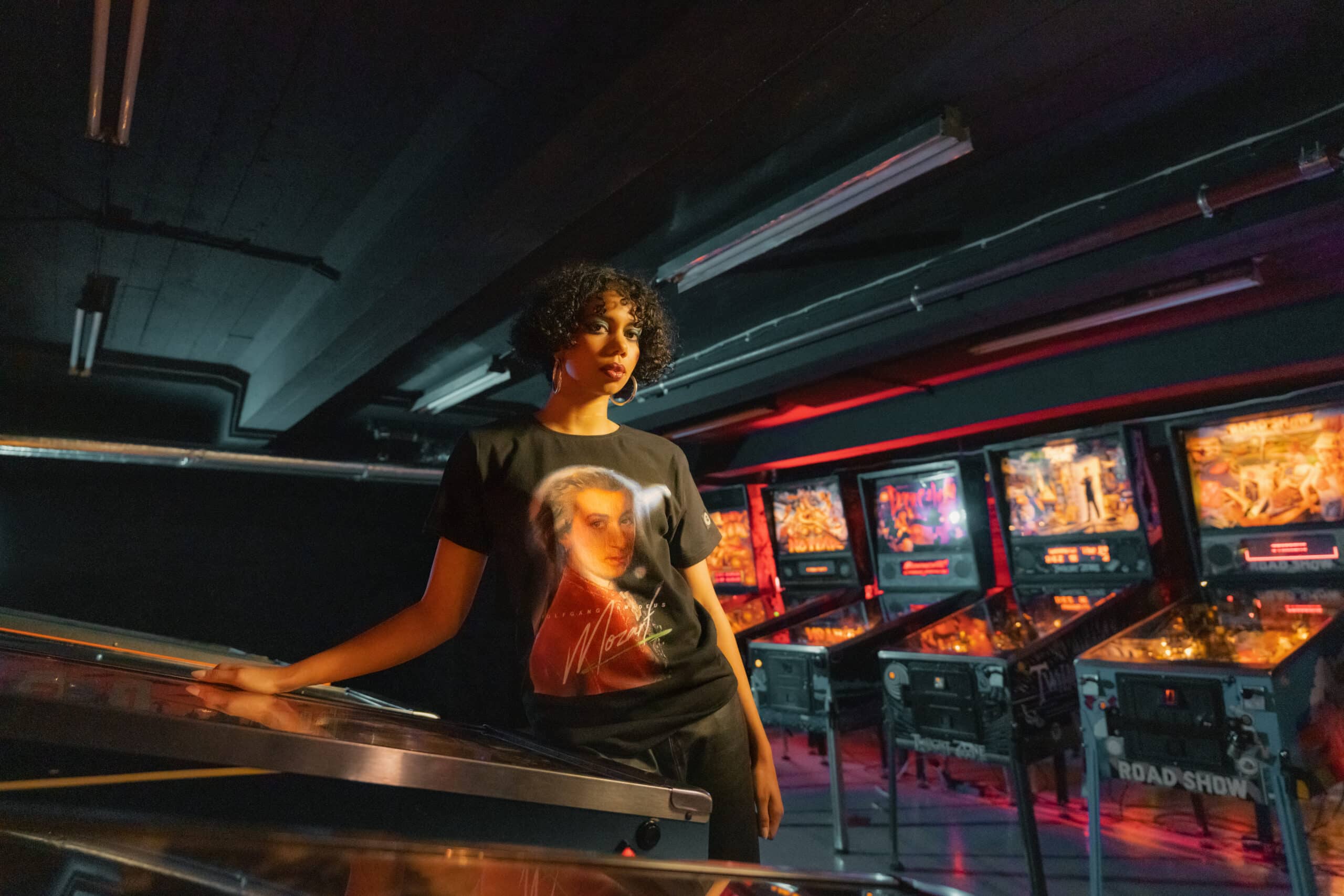 The story behind the shirt collection by Musiikkitalo

A band shirt of hip-hop Bach, or perhaps heavy metal Beethoven? A throwback to decades ago has never looked this fresh! Finland's leading concert hall, Musiikkitalo, celebrates its 10th anniversary with a shirt collection printed on Pure Waste. The collection combines band shirts and classical music icons.
Young people in the eighties and nineties showed their love for their favourite bands and artists through the T-shirts they wore. The shirts and prints were large, as was the fashion at the time.
The Musiikkitalo T-shirt collection is bringing back those beloved shirts with a fresh twist! The collection combines the band shirts we know from rock and pop fandom with icons of classical music. This tongue-in-cheek product range depicts the Finnish composers Jean Sibelius and Kaija Saariaho, along with the global stars Beethoven, Bach and Mozart.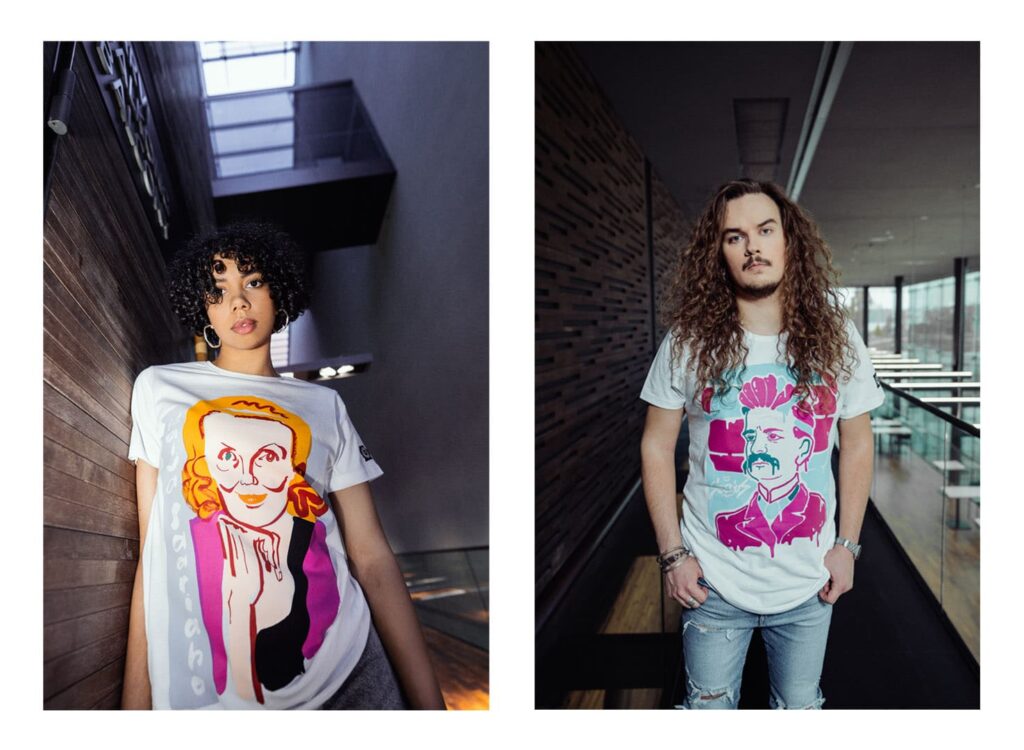 However, these are not any old pictures of composers. Instead, each composer is placed amidst traditional pop/rock imagery. We have a heavy metal Beethoven, a hip-hop Bach and eighties pop Mozart. Sibelius appears in the form of graffiti and Saariaho as a painting.
A group of Finland's most appreciated illustrators is behind the T-shirts' visual look: Jouni "Jones" Lehtonen, Anja Reponen, Jussi Pohjanen, Jirka Väätäinen and Tommi "Sellekhanks" Mustaniemi.
You can find more stories behind the designs at kauppa.musiikkitalo.fi.
Suomeksi
Hip-hop Bach ja hevimetalli Beethoven
Musiikkitalon paitamalliston tarina
Bändipaita hip-hop Bachista tai hevi Beethovenista? Tuulahdus vuosikymmenten takaa ei ole näyttänyt näin raikkaalta! Suomen tunnetuin konserttisali Musiikkitalo juhlii 10. vuotisjuhlapäiväänsä paitamallistolla, joka on painettu Pure Wasten paidoille. Mallisto yhdistää bändipaidat klassisiin musiikki-ikoneihin.
80- ja 90-luvuilla nuoriso tunnusti rakkauttaan lempibändiään tai -artistiaan kohtaan pukeutumalla tätä esittävään T-paitaan. Paidat ja kuvitukset olivat suuria, kuten tuolloin muotia oli.
Musiikkitalon paitamallisto tuo takaisin nuo niin rakkaat paidat uudella twistillä! Mallisto yhdistää rock- ja pop-maailmasta tutut bändipaidat klassisen musiikin ikoneihin. Sopivasti pilke silmäkulmassa tehty tuotesarja kattaa suomalaissäveltäjistä Jean Sibeliuksen ja Kaija Saariahon, maailmantähdistä paitoihin ovat päässeet Ludwig Van Beethoven, Johann Sebastian Bach sekä Wolfgang Amadeus Mozart.
Kyseessä ei kuitenkaan ole mitä tahansa kuvia säveltäjistä, vaan kukin säveltäjä on istutettu perinteisen pop/rock-kuvaston sekaan. On heavy-Beethoven, hiphop-Bach ja kasaripop-Mozart. Sibelius kuvataan puolestaan graffitina ja Saariaho maalauksena.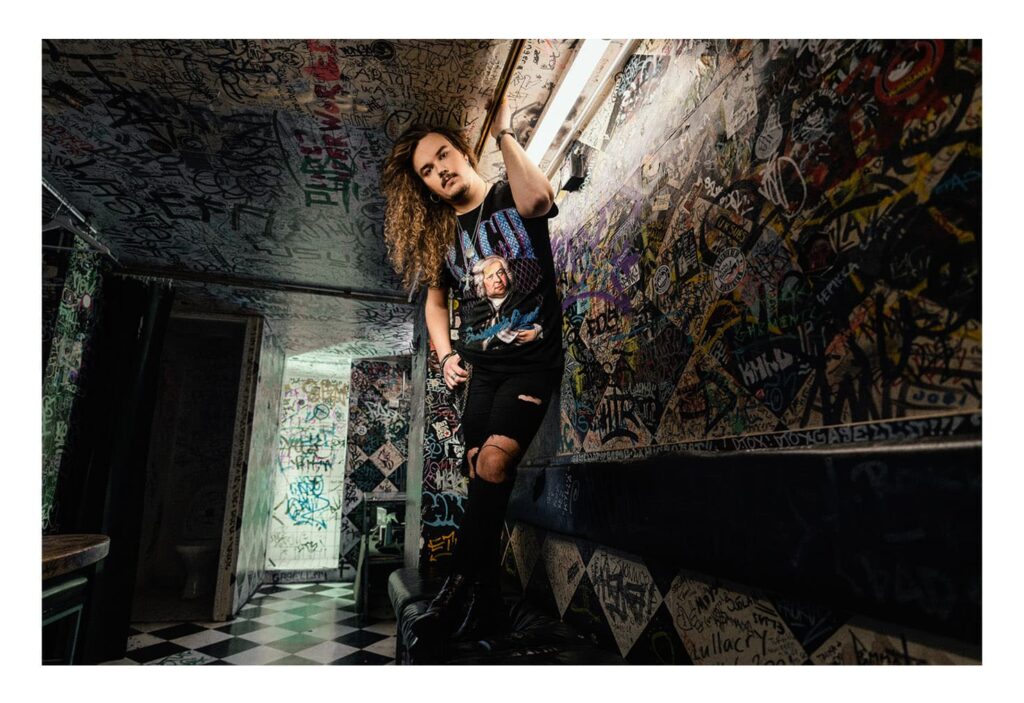 T-paitojen visuaalisten ilmeiden takaa löytyy joukko Suomen arvostetuimpia kuvittajia: Jouni "Jones" Lehtonen, Anja Reponen, Jussi Pohjanen, Jirka Väätäinen sekä Tommi "Sellekhanks" Mustaniemi. 
Lisää tarinoita designien takaa löytyy osoitteesta kauppa.musiikkitalo.fi.