PRODUCTION
India was a natural choice for us for several reasons. The most important reason was that an Indian acquaintance and old cooperation partner of ours got excited about our business idea. In 2014 we started operations in his factory. In early 2016 we began production in his new CMT factory, which was planned according to our production and needs. He is one of our shareholders and is responsible for operations in India.
India also provides what we need. The country offers competent textile professionals. However, the most important reason is that they could supply our primary raw material: cotton, cutting waste from the textile industry. In India, by contrast, any amount of cutting waste is available. Tamil Nadu state, where we operate, has around 3,000 sewing factories, all generating the by-product of cutting waste.
The factory holds both amfori BSCI A-grade (Business Social Compliance Initiative) and SMETA (Sedex Members Ethical Trade Audit) certificates. For recycled materials and sustainable production, we hold the GRS (Global Recycled Standard certification) for the whole production and all materials.
Transparency and openness play a key role in improving the textile industry's working conditions and environmental impact. We see both certificates and transparency as necessary. Our Indian shareholder ensures that standards are obeyed and is responsible for the daily operations in India. We're in touch with the factory daily and visit India regularly, at least 4–5 times a year.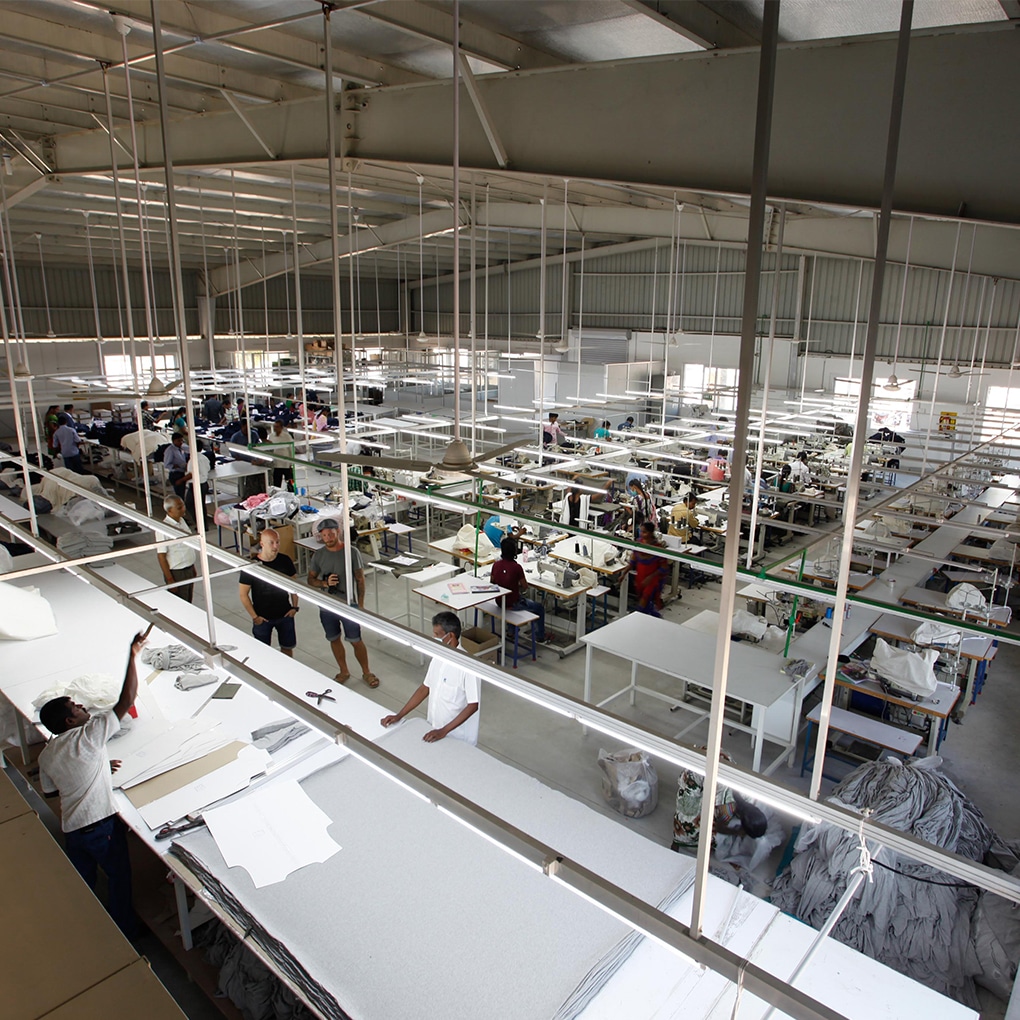 CMT
The Vardhan Industries CMT factory building was designed and built in cooperation with us in 2016 to secure a safe working environment. Ventilation is essential as the temperature rises. The factory ceiling is insulated to regulate indoor temperature. Employees have more breaks during the day when the temperature is at its highest. The factory is located in the state of Tamil Nadu in southern India.
YARNS
We work closely with our long-term partner Usha Yarns. We develop high-quality yarns to achieve our shared circular economy goals and good quality. Last year, we reached our objective by improving the traceability of raw materials. It is now easier to ensure the raw material is of consistent quality and colour as we have a new test laboratory.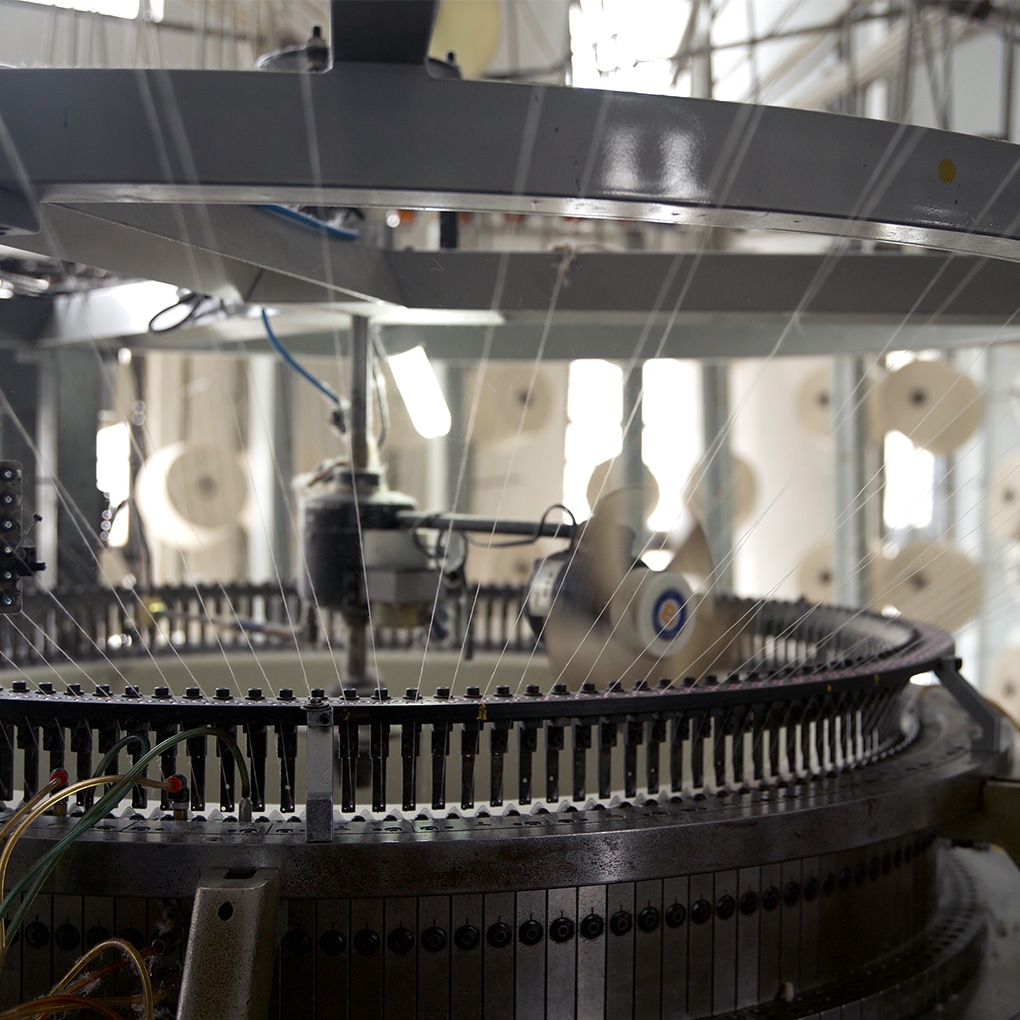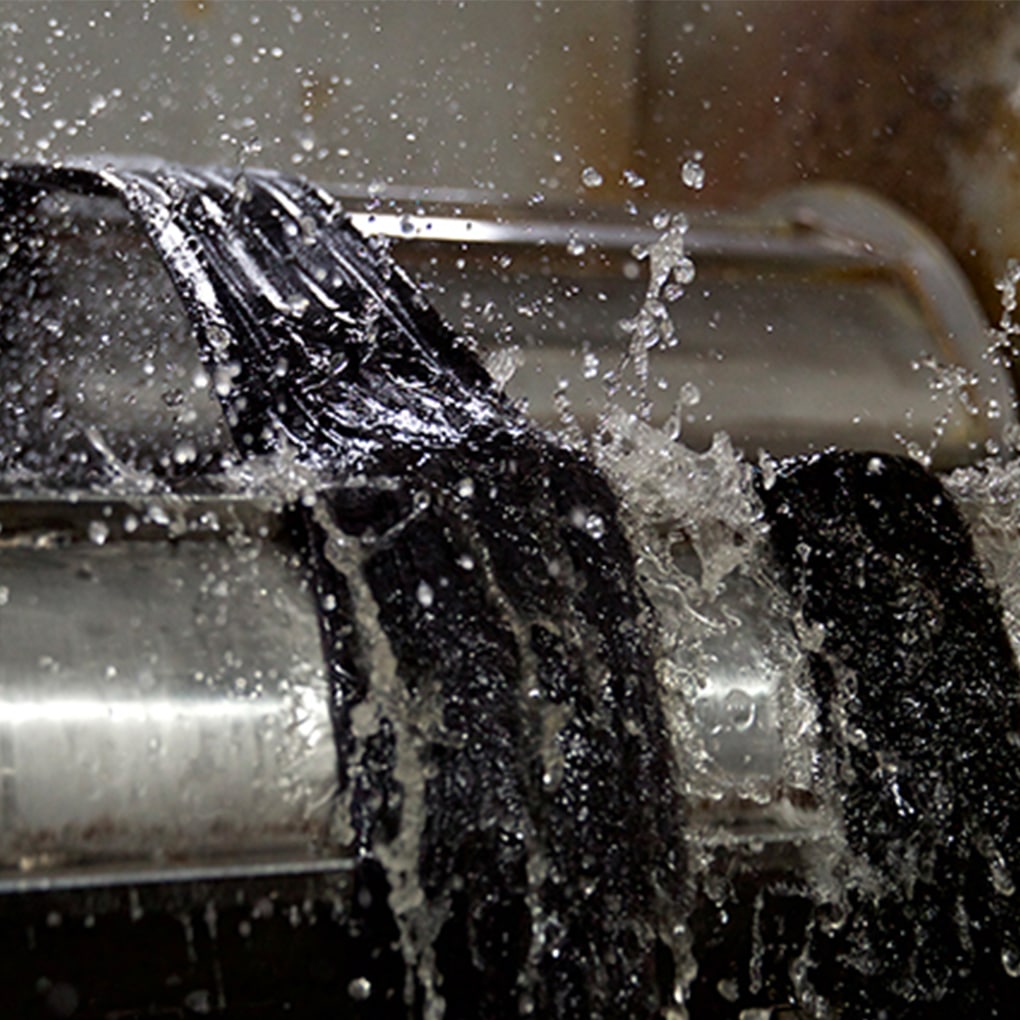 FABRICS
Our long-term partner, Fabtech International, takes care of the textiles' knitting, washing and finishing.
They have a closed-loop water circulation and purification system to ensure no chemicals or sewage run into nature.
THE PROCESS
PRODUCTION PROCESS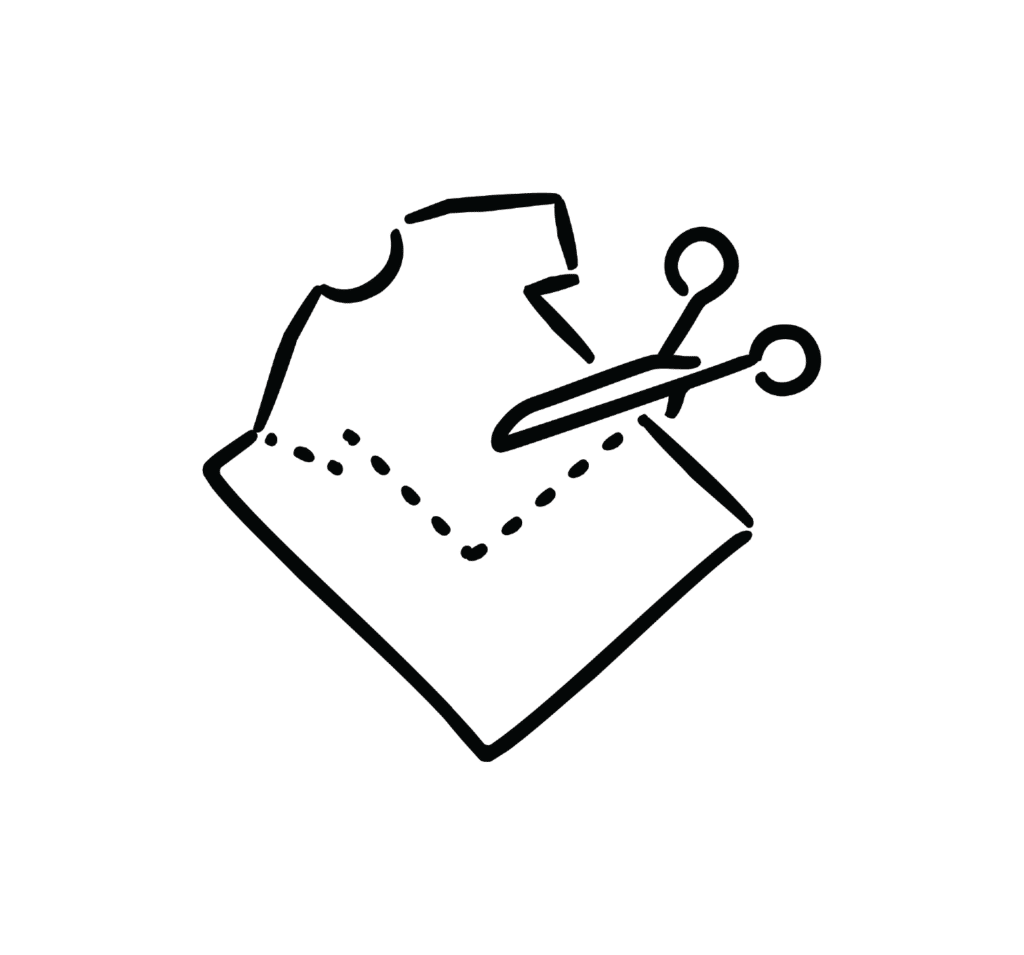 Collecting and sorting waste
Pure Waste products are made of recycled raw materials. The primary raw material, cotton cutting waste, is collected from cut, make and trim (CMT) factories and sorted by quality and colour.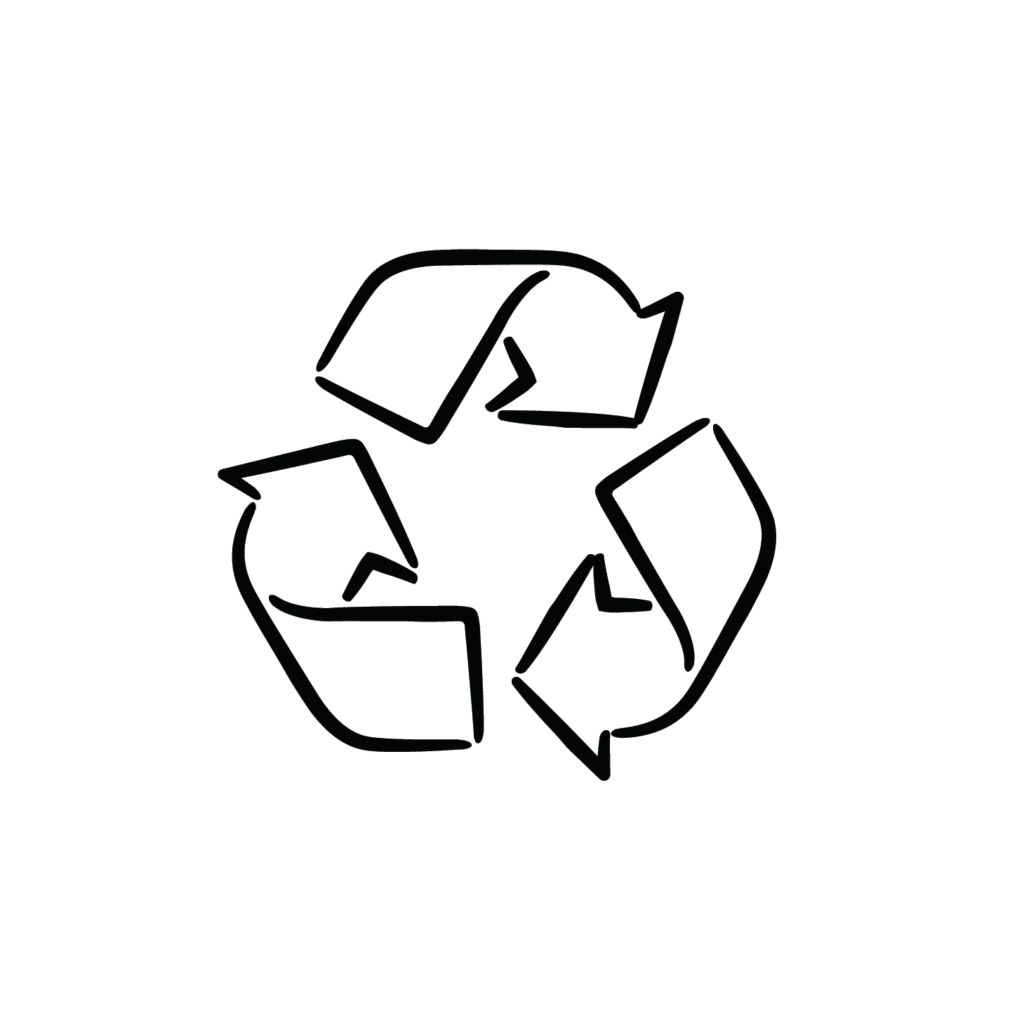 Recycling
Each quality and colour batch is mechanically recycled into fibres. The colour of the waste defines the colour of the final product. The benefit of mechanical recycling is that the colour of the raw material is retained throughout the process.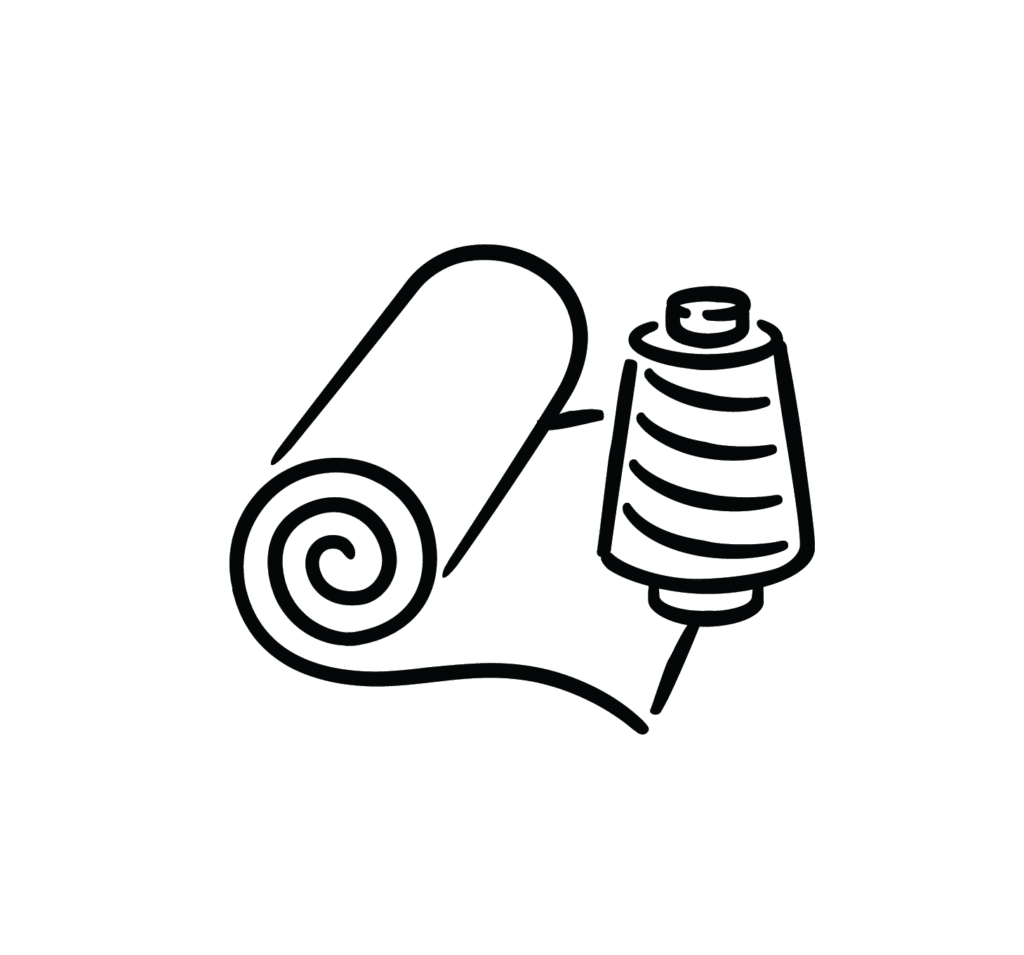 Knitting and weaving
The mechanically opened cotton waste is mixed with chemically recycled polyester fibres from PET bottles. After that, the yarns are knitted or woven depending on the final use of the fabric.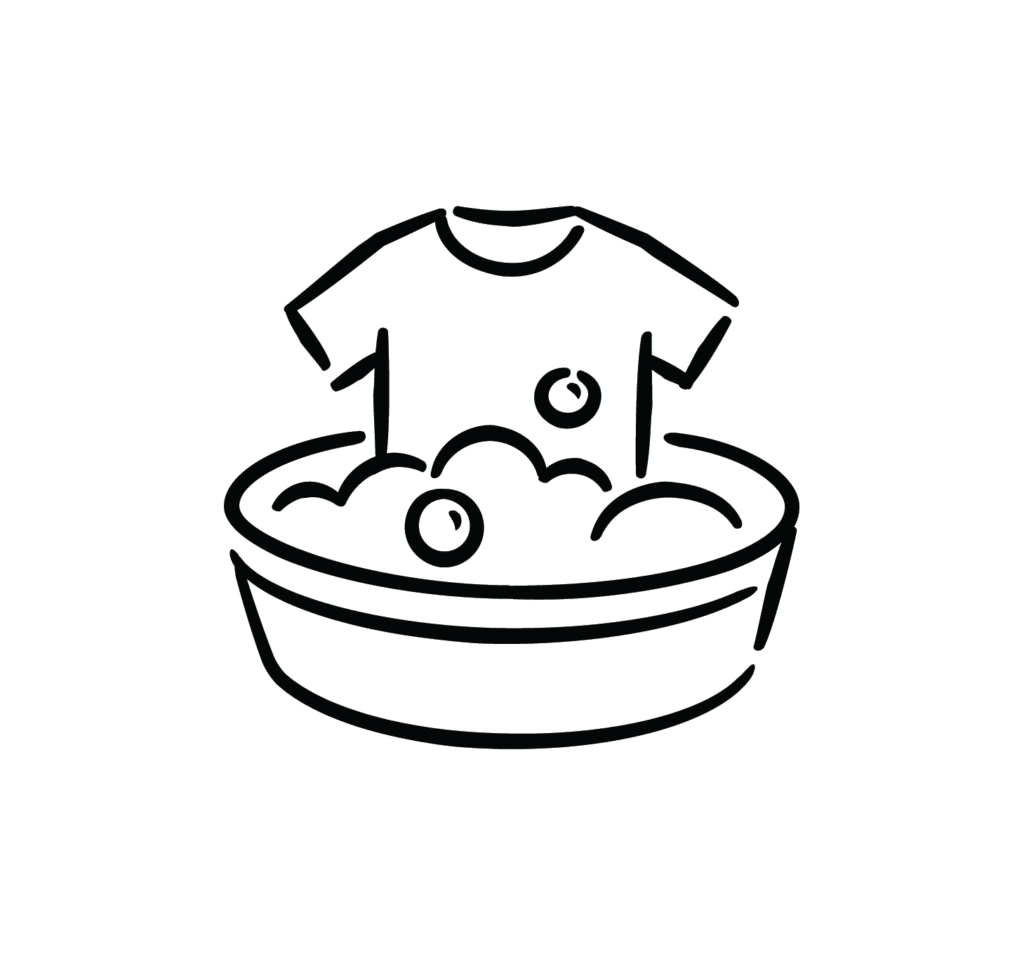 Finishing
Depending on the final use of the fabric, the finishing process can include different stages such as compacting, brushing and washing. The final fabric is always washed (5 litres of water per kilogram) with exclusively non-toxic enzymes.

CMT
This process consists of cutting, making and trimming the final product. We were involved in the development of the CMT factory from the start, allowing us to design and create a functional and safe working environment that aligns with our vision.

Final Product
Finally, we get sustainable, good and high-quality garments that use 99% less water and generate 50% fewer CO2 emissions in the production process than similar products made of virgin materials.