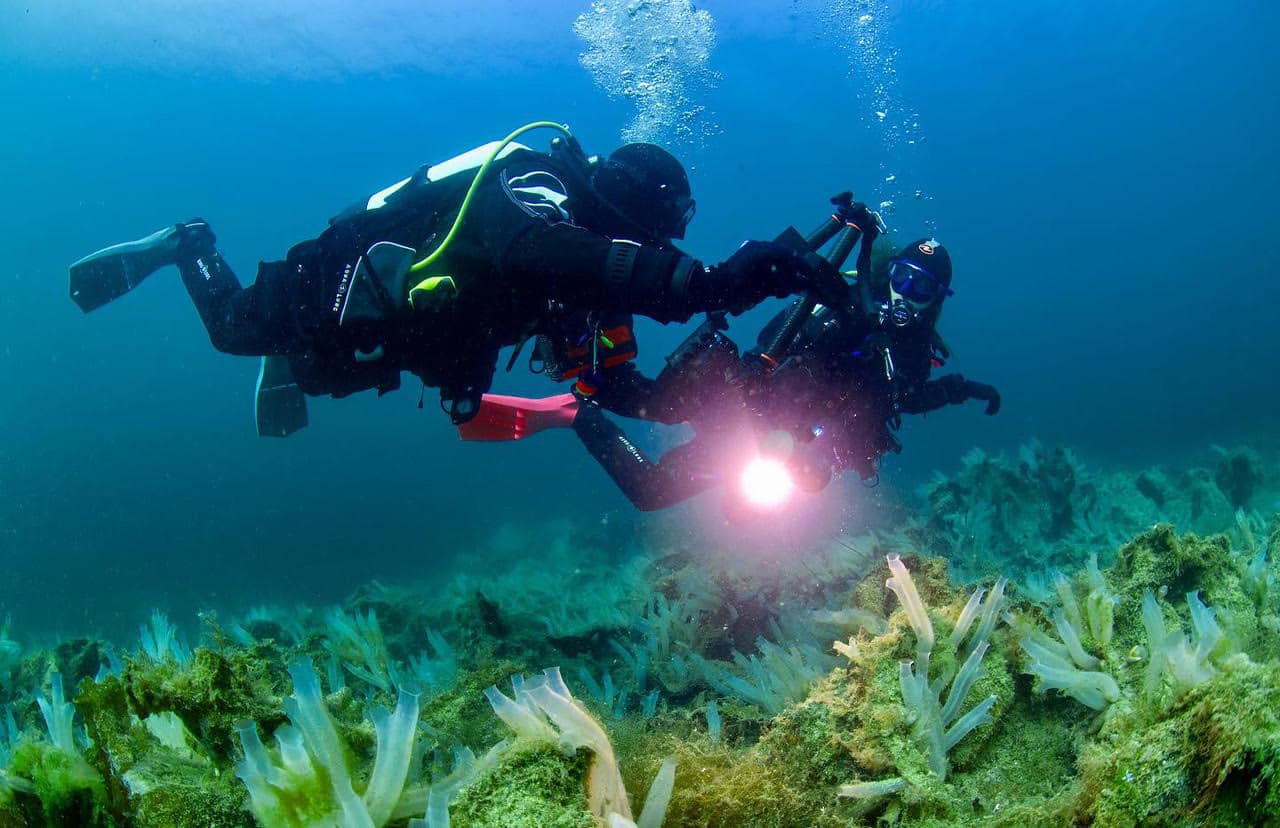 The sea plays a significant role in many Finns' lives, ours in Helsinki as well. The Baltic Sea isn't only a place where we like to relax and get inspired but its marine plants and algae bind carbon dioxide from the air. It's a vulnerable sea with an independent marine ecosystem with unique flora and fauna.
Marine ecosystems are critically threatened
The Baltic Sea is the most polluted sea in the world. There's no oxygen in the water and no living organisms at the bottom of the sea. It's vulnerable due to its location surrounded by industrialised nations and the natural conditions and shape. It's expected that water temperature and sea level will rise, and sea ice cover will decrease. This will significantly affect ecosystems and marine life.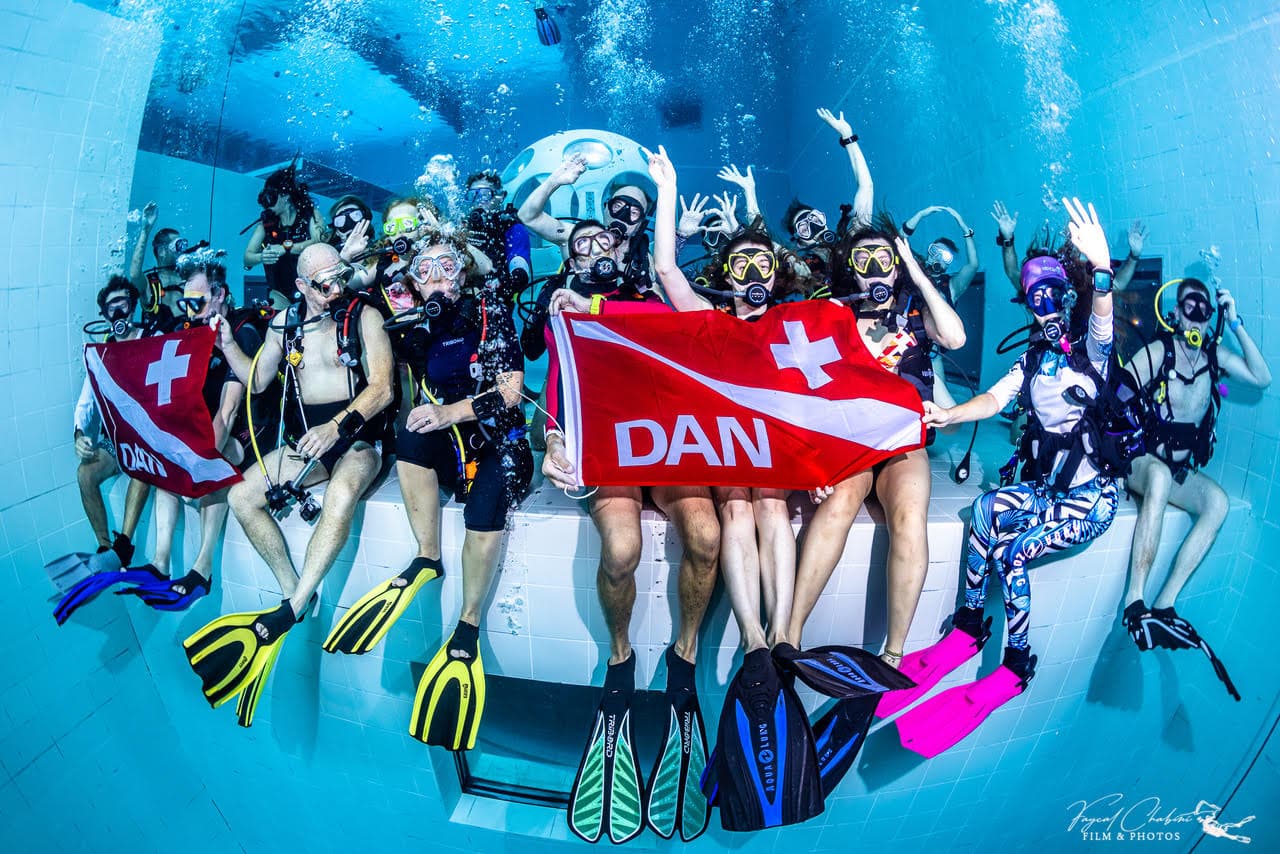 DAN Europe — ambassadors of Blue Planet
DAN Europe is a non-profit organisation that exists to assist and protect all divers. DAN also conducts scientific research to better understand diving physiology and develops first aid educational programs to preserve life, in and out of the water.
Our paths crossed during the development of the DAN Europe's Sustainable Tour, a project that aims to raise awareness of the need to drastically reduce our CO2 emissions if we want to maintain a healthy ocean. For this initiative, DAN Europe Ambassadors Manu Bustelo and Alana Alvarez travelled across Europe and its surroundings in an electric vehicle —recharging it only with renewable energy— meeting with concerned stakeholders to drive the change we all need.
This year the Sustainable Tour project will travel to the UK and Ireland.
Knowledge is power
In order to understand the needs of marine ecosystems and the environment, it is of utmost importance that we support the development of scientific studies. Knowledge is power. Unfortunately there is still a lot we don't know about our own planet and how to live in harmony with nature. This is crucial for its proper protection.
For this reason we joined forces with DAN Europe to not only carry a joint message for Ocean Conservation, but to support the continuation of scientific studies on aquatic ecosystems, which are so fundamental to our very existence.
Let's support marine research together
For the duration of the Sustainable Tour, we will donate 20% of all purchases made at purewaste.com using the code DAN10 to a scholarship for the Finnish Scientific Diving Academy at the University of Helsinki.
The Finnish Scientific Diving Academy's goals include developing the next generation of marine researchers with field skills in scientific diving. With your support, a scholarship will be formed for young marine scientists with a desire to learn about underwater science.
And that's not all... For your generosity, you will receive a 10% discount on your purchase at purewaste.com.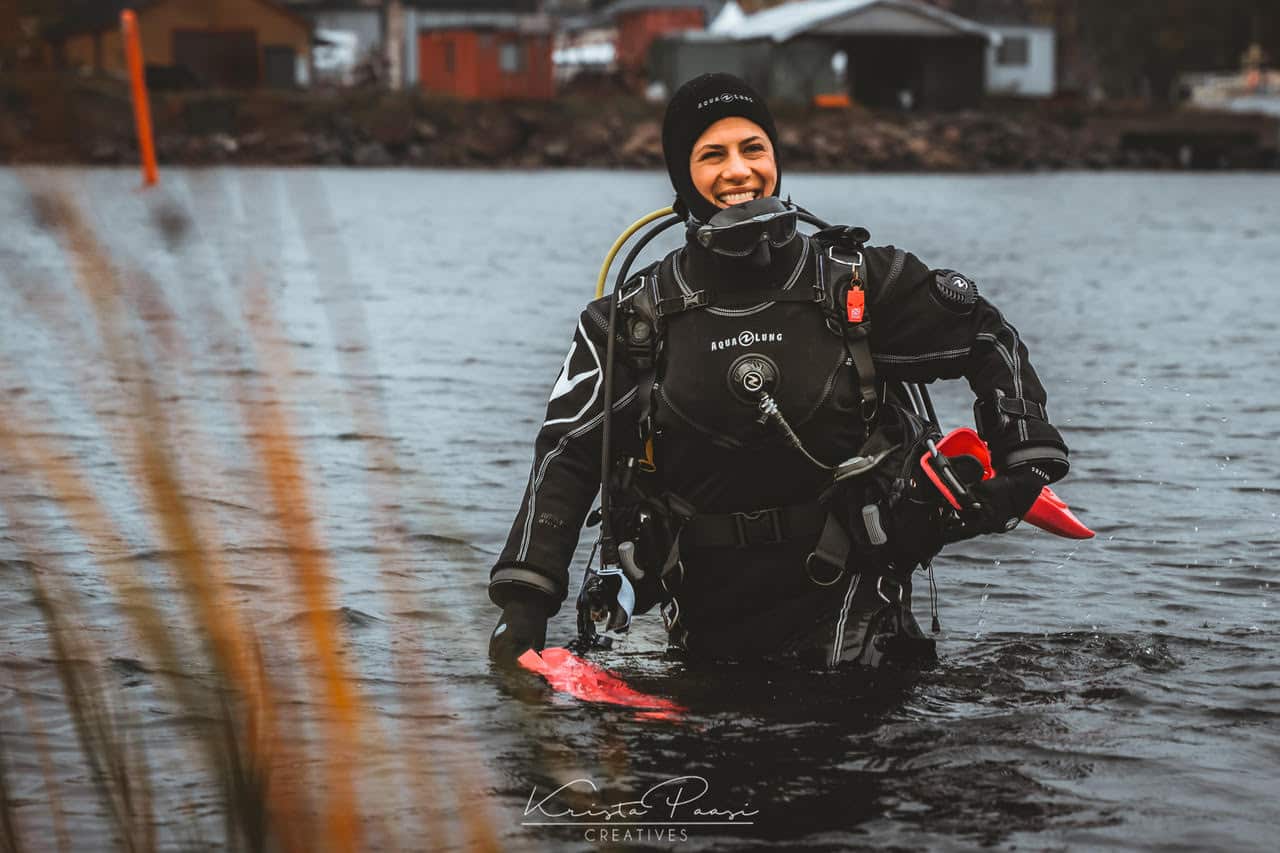 Pure Waste x DAN Europe — hyvinvoivien merien puolesta
Merellä on merkittävä rooli monien suomalaisten elämässä, myös meillä Helsingissä. Itämeri ei ole vain paikka, jossa rentoudumme ja inspiroidumme, vaan sen kasvit ja levät sitovat hiilidioksidia ilmasta. Se on herkkä meri, jolla on itsenäinen ekosysteemi, jossa on ainutlaatuinen kasvisto ja eläimistö.
Merten ekosysteemit ovat vakavasti uhattuina
Itämeri on maailman saastunein meri. Sen pohjassa ei ole happea eikä eläviä organismeja. Se on haavoittuva sijaintinsa vuoksi teollisuusmaiden ympäröimänä sekä luonnonolosuhteiden että muotonsa vuoksi. Veden lämpötilan ja merenpinnan odotetaan nousevan ja jääpeiteen vähenevän. Tämä vaikuttaa merkittävästi sen ekosysteemeihin ja meren elämään.
Perinteisempien saasteiden lisäksi näemme järkyttäviä kuvia muovijätteestä, joka on kulkeutunut valtameriin, millä on kauaskantoisia vaikutuksia elämäämme.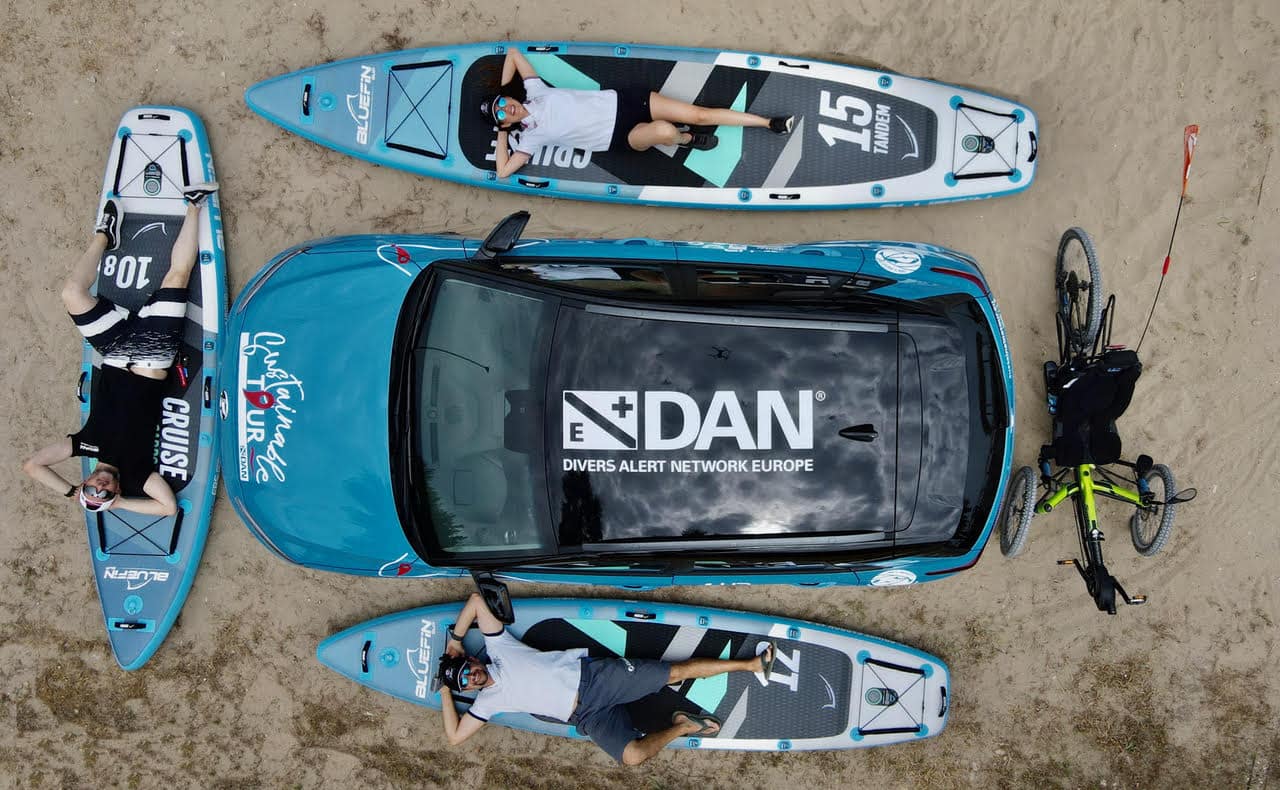 DAN Europe — sinisen planeetan ambassadorit
DAN Europe on voittoa tavoittelematon järjestö, jonka missio on auttaa ja suojella kaikkia sukeltajia. DAN tekee myös tieteellistä tutkimusta ymmärtääkseen paremmin sukellusfysiologiaa ja kehittääkseen ensiapukoulutusohjelmia elämän suojelemiseksi vedessä ja sen ulkopuolella.
Tiemme kohtasivat DAN Europen Sustainable Tour -projektin aikana, jonka tavoitteena on lisätä tietoisuutta tarpeesta vähentää merkittävästi hiilidioksidipäästöjämme, mikäli haluamme säilyttää terveet valtameret. Tätä aloitetta varten DAN Europen Manu Bustelo ja Alana Alvarez matkustivat ympäri Eurooppaa sähköautolla – lataamalla sitä vain uusiutuvalla energialla – ja tapasivat asianomaisia ​​sidosryhmiä ajaakseen muutosta, jota me kaikki tarvitsemme.
Tänä vuonna Sustainable Tour -projekti matkustaa Iso-Britanniaan ja Irlantiin.
Tieto on valtaa vaikuttaa
Merten ekosysteemien ja ympäristön tarpeiden ymmärtämiseksi on äärimmäisen tärkeää, että tuemme tieteellisen tutkimuksen kehittämistä. Tieto on valtaa. Valitettavasti on vielä paljon mitä emme tiedä planeetastamme ja sen kanssa sopusoinnussa elämisestä.
Tästä syystä yhdistimme voimamme DAN Europen kanssa välittääksemme yhteistä viestiä merten suojelulle, ja tukeaksemme tieteellisten tutkimusten jatkamista vesiekosysteemeistä, jotka ovat perustavanlaatuisia olemassaolollemme.
Tuetaan merentutkimusta yhdessä
Lahjoitamme Sustainable Tourin aikana 20% kaikista DAN10 koodilla tehdyistä ostoksista Helsingin yliopiston Finnish Scientific Diving Academyn stipendiin.
Finnish Scientific Diving Academyn tavoitteena on kehittää seuraavan sukupolven merentutkijoita, joilla on kenttätaitoja tieteellisessä sukelluksessa. Tuellasi perustetaan stipendi nuorille merentutkijoille, jotka haluavat oppia vedenalaisesta tieteestä.
Kiitokseksi tuesta saat 10% alennuksen ostoksestasi verkkokaupassamme.