RESPONSIBILITY
We have been working with clothes for more than a decade. Responsibility refers to the continuous improvement of our business operations and even the smallest detail by looking at things comprehensively. We are improving our operations and working with our partners and customers to find responsible solutions. We want to inspire others to take steps in the same direction as us and encourage you to rethink and question.
We see recycling as a norm and responsibility as the only credible way to approach economic activities. The situation defines humankind's preconditions now and in the future. We hope that everyone can agree with us.
RECYCLING
Cotton is one of the world's most used textile fibres. The global fashion industry consumes approximately 27.3 billion kilograms of cotton annually, from which 15% remains unused, mainly by cutting waste. That amounts to 4.1 billion kilograms of usable cotton and is equivalent to 109,750 lorryloads of good, functional material. This is the primary reason we use the textile industry cotton cutting waste as our raw material.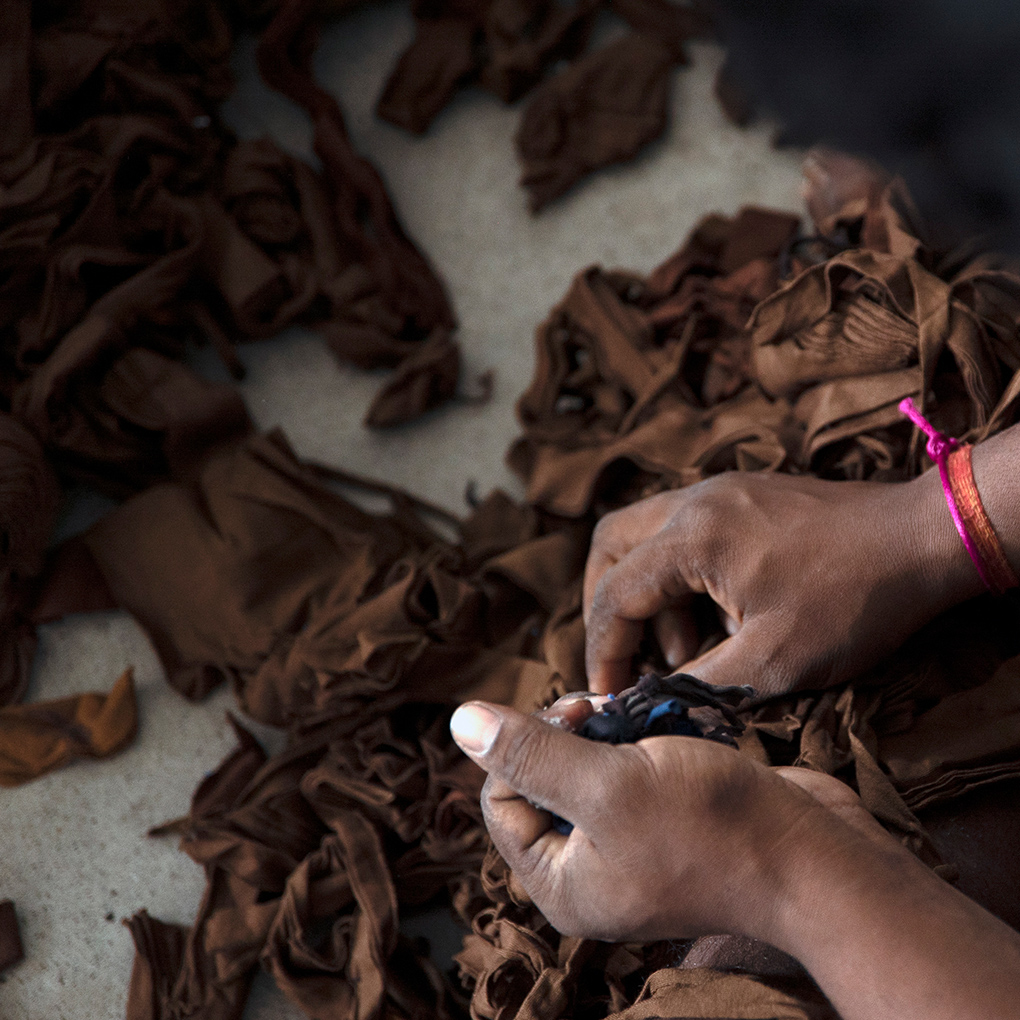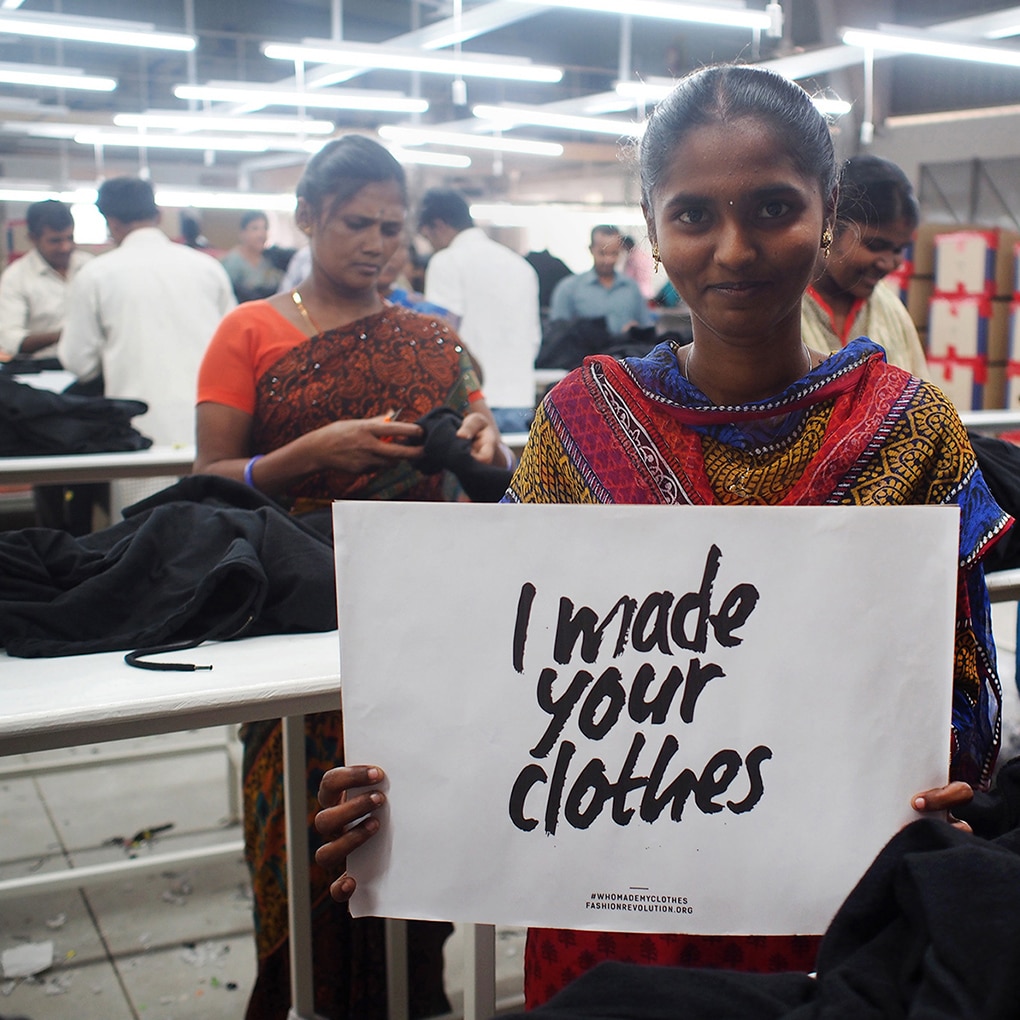 PRODUCTION
Our production is in India, where we have access to a plentiful supply of textile-based cotton-cutting waste. The location was a logical choice for us due to the presence of our Indian shareholder and the availability of the necessary machinery, infrastructure, and expertise for mechanical textile recycling.
Transparency and openness play a key role in improving the textile industry's working conditions and environmental impact. We believe in long-term partnerships and transparent and constructive cooperation.
360º POLICY
We keep looking into closed-loop solutions to keep our raw materials in extended use.
We are committed to continuously improving our operations and considering all aspects of sustainability. As part of this commitment, we prioritise the circular economy, which involves using resources efficiently and reusing them whenever possible. Additionally, to pre-consumer waste, we have also successfully used post-consumer waste as a raw material in our clothes. We also take back old Pure Waste products at the end of their lifecycle and turn them into new fabrics. We do not restrict the use of recycled materials to just fabrics or clothes. All of our raw materials are 99 % of recycled content. We also reuse everything we can, from cardboard boxes to bags. Our objective is to keep the manufactured products in use for as long as possible before they are recycled.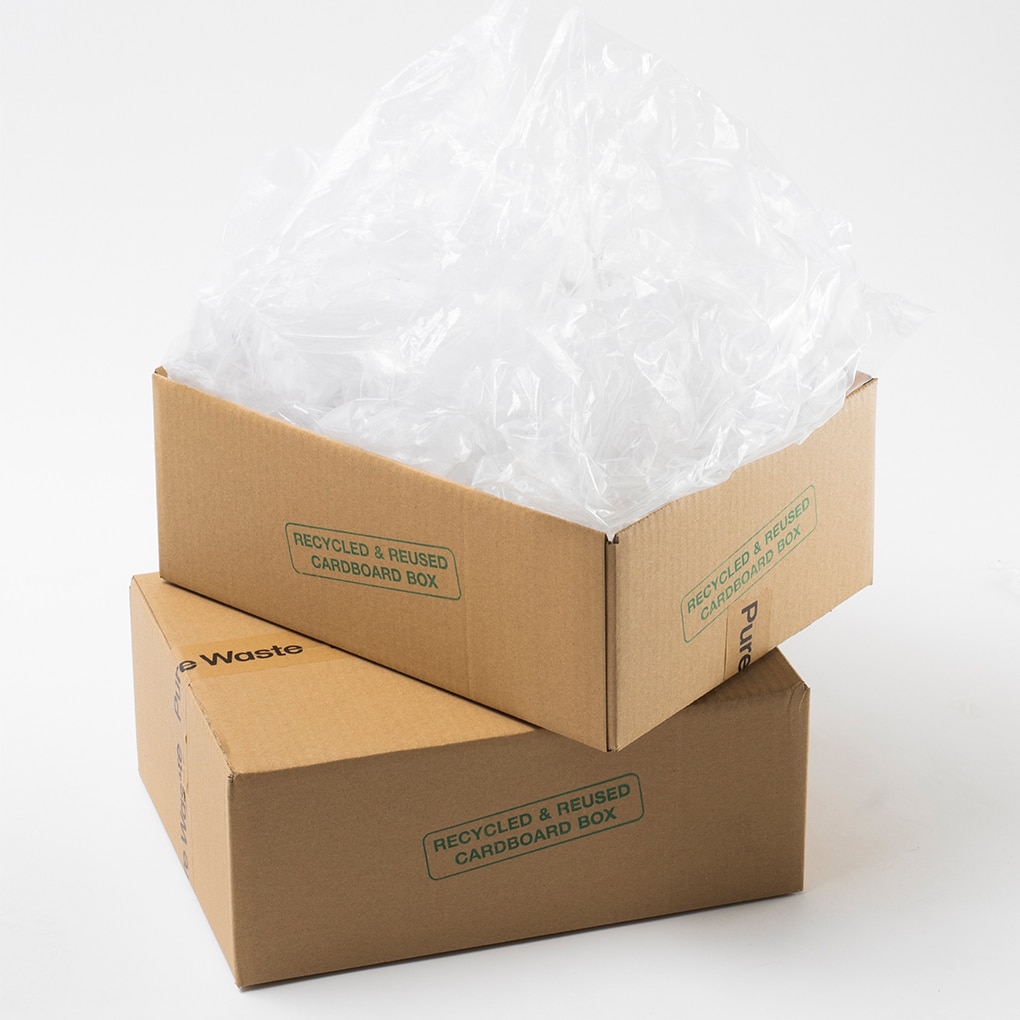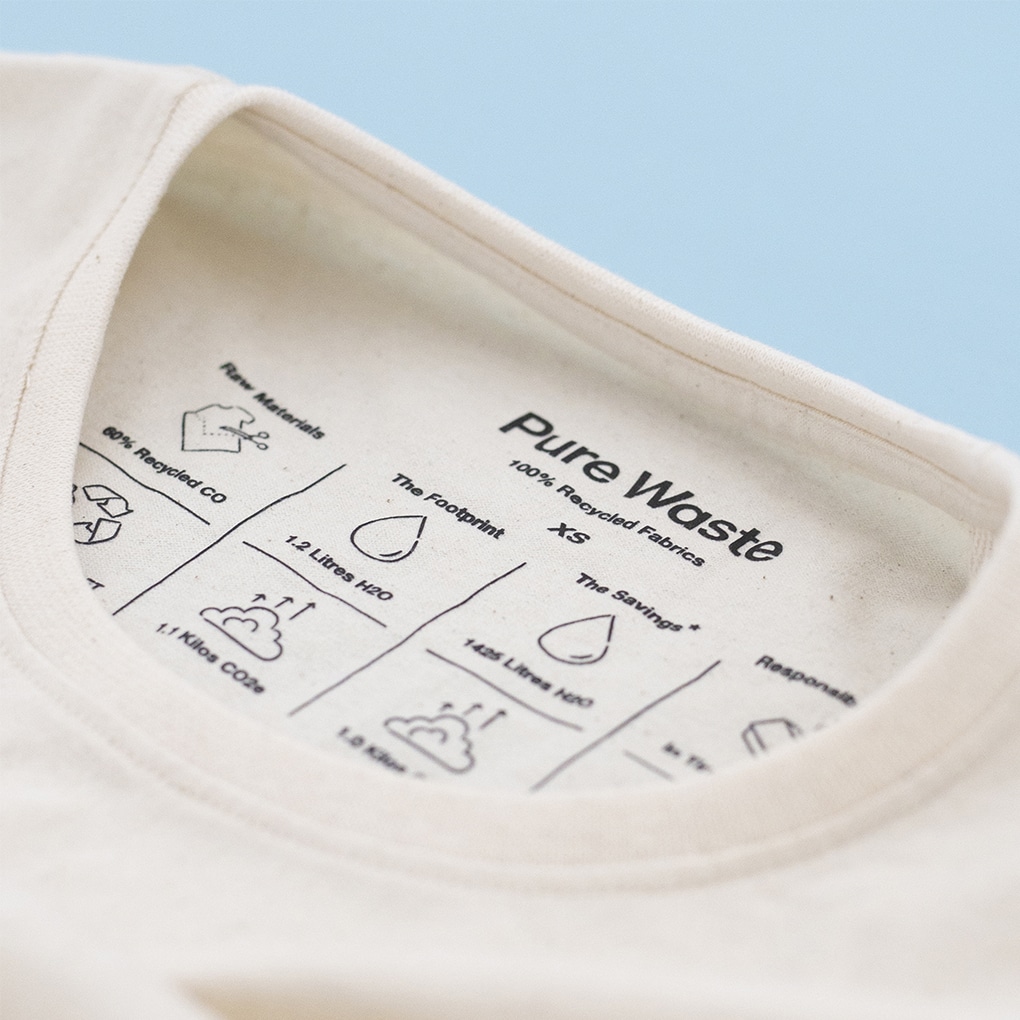 TRANSPARENCY
A continuous journey of striving for better starts with admitting that nobody is perfect.
Transparency is a fundamental part of the commitment to responsibility. Being transparent and honest about all operations is the only way to progress. Improvements are realised and implemented only by admitting that there has to be some. We report on our performance and make information available—we have a lot, but improvements are still going on all the time. Transparency is essential for building trust and maintaining a positive reputation. We are committed to being open and transparent in our actions.